How to Start a Business with No Ideas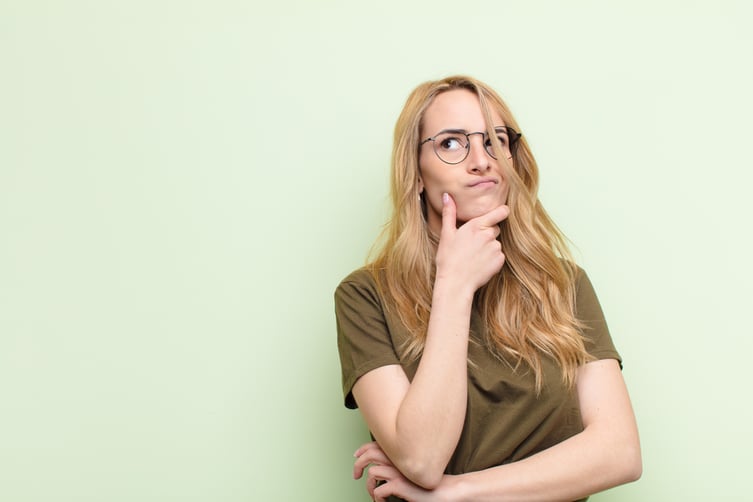 Are you an aspiring entrepreneur who has thought to yourself, "I want to start a business but have no ideas?" While there are a nearly endless amount of opportunities for future entrepreneurs, all the various options can also be overwhelming. Starting a business to supplement your income, or to become your own boss, shouldn't feel risky or intimidating. At Neighborly® we know that becoming a successful entrepreneur starts with finding a business idea that works for you.
Step #1: Identify Your Purpose
What is your why? Your first step is identifying why you want to start your own business. There are many reasons why people might be motivated to open their own business. Some of the most popular reasons are:
You want to be your own boss: 55% of entrepreneurs say their biggest motivation for starting their own business was the idea of being their own boss.


You want to escape the 9-5:The desire for flexibility, including the ability to set your own hours and work from anywhere, is another top reason entrepreneurs cite for wanting to start their own business.


You want to work in a new industry:Starting your own business means you get to decide what type of business you want to operate without being limited to the availability of jobs in your area.


You're looking for financial freedom:Entrepreneurs are in control of how much they put in to grow their business, while enjoying great earning potential.


You want to fill a local need:You may find that your area lacks certain services or resources, and starting a business is your opportunity to fill that need and establish a successful business. 39% of all small business owners rank social good and supporting their community as among their top three business priorities.
Step #2: Define Your Interests
While some hobbies have the potential to provide supplemental income, others can evolve into full-time careers. Either way, if you can profit from an activity you enjoy, capitalizing on your hobbies and interests can be a good place to start. First, make a list of your interests and passions. Then, brainstorm how these interests can be used to start a business.
For example, if you enjoy working with your hands and being outdoors, a landscaping or lawn care business might be the right opportunity for you. From mowing lawns and basic plant care to full-service landscape installation, the landscape industry is a lucrative and growing business opportunity. At Neighborly we know that a home maintenance franchise is a top choice for the best business to start in 2022. While you'll certainly need the skill set to get started, some lawn care services are simple to start, and you can learn and add on more services over time. If you're interested in a landscaping franchise, learn more about starting a franchise with The Grounds Guys® today.
Step #3: Evaluate Your Strengths and Weaknesses
When people search for "business ideas", they often overlook an important source of those ideas: Themselves. Using your inherent strengths to find business ideas can be critical in finding 'the one.' As you evaluate your strengths and weaknesses, not only should you do your own assessment, you should consider asking close friends and family for their opinions.
If you're naturally skilled at organization, are detail oriented, and enjoy keeping places clean, you might consider starting a house cleaning business like Molly Maid®. If you have excellent interpersonal and communication skills then a property management business like Real Property Management might be a fitting business choice.
Step #4: Research Trends
Remember, you don't have to reinvent the wheel when deciding on a business idea. Trends are a good place to go for inspiration. You can do that by:
Reading case studies and blogs
Listening to entrepreneurial podcasts
As you research business trends, try to answer these two questions:
What are the most popular businesses?
Is there a need for them in your community?
Look at trends and then compare what you find against your goals, interests, and experience. Keep in mind that the number one reason why businesses fail is the lack of market need.
Invest In A Franchise
Many people overlook franchising when considering starting a business. Franchising offers entrepreneurs an established business idea with a proven business model. With a franchise in a variety of industries, it's easy to find one that aligns with your strengths and interests. With numerous franchise opportunities, Neighborly can help you with unique business ideas in the home services industry.
You don't need to be an expert or even have experience in the field. Franchises provide the support, training, and mentorship needed to set you up for success. Working under a recognizable brand name, consumers already know what to expect from your business. With a franchise, you'll immediately have brand recognition as well as a defined marketing roadmap. In addition, banks and lenders are traditionally more favorable to franchises than start-ups because of the greater rate of success.
When You Want To Start a Business But Have No Ideas, Neighborly Can Help
To help potential entrepreneurs pursue the dream of business ownership and financial freedom, we provide a tested business model, and a network of support to help make your business ownership goals a reality. Could franchising be right for you? Learn more about franchising with Neighborly today!