How to Start a HVAC Business: Go with a Franchise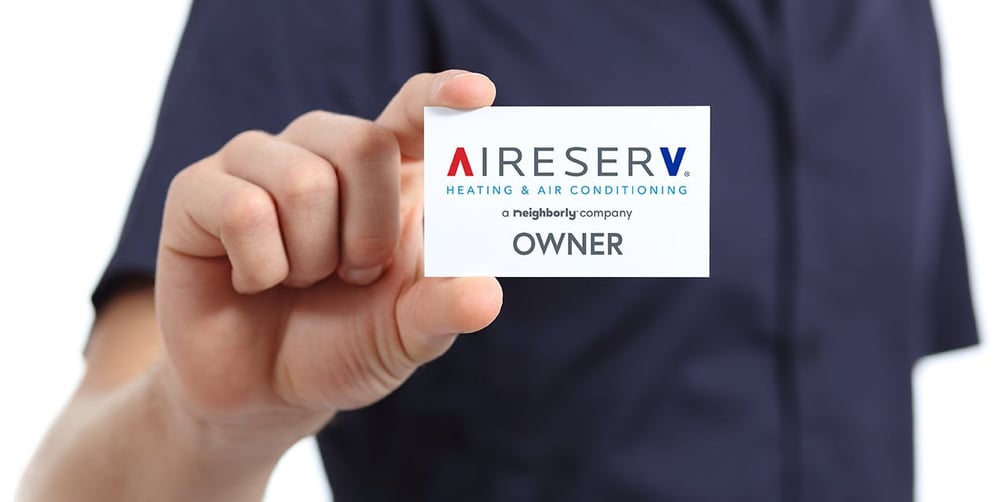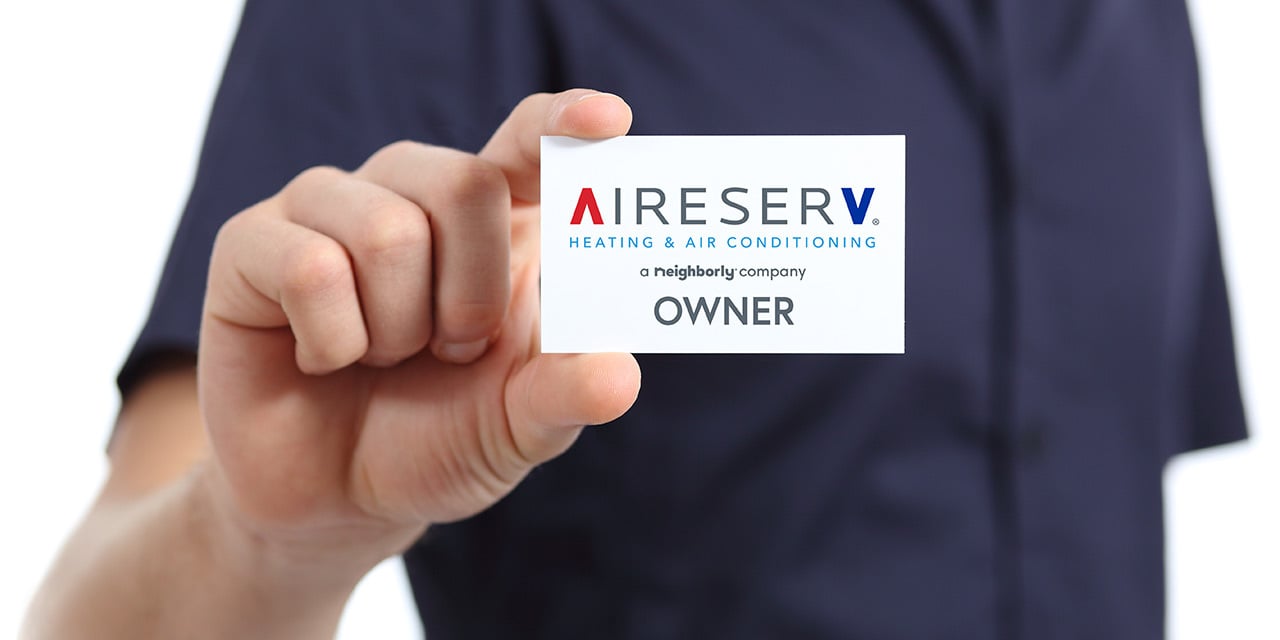 HVAC franchises are some of the hottest (no pun intended) opportunities on the market right now, and the demand for HVAC services is expected to grow significantly over the next five to ten years. Several factors are contributing to this outlook, including higher construction rates, environmental regulations that require system upgrades, and an exploding food service/hospitality industry.
The question that sharp entrepreneurs may ask is not whether to start a HVAC business; it is how to start a HVAC business. Despite the growing industry, prospective HVAC business owners may face difficulties such as increased competition, and the learning curve is likely to be steep without additional support. Before diving in, learn more about HVAC business requirements, and consider how franchising with a well-established brand like Aire Serv may mean the difference between swimming and sinking in your new venture.
Licensing and Certifications
When exploring how to start an HVAC business, keep in mind that licensing requirements vary from state to state. Additionally, any technicians you hire will need to be certified. There are both required and recommended certifications for HVAC technicians:
› EPA 608 Certification is required for anyone who will be working with refrigerants. There are four classes of certifications, which are based on the type of equipment serviced. EPA 608-IV is a universal certification that covers service on all types of equipment.
› NATE Certification (North American Technician Excellence) is a highly respected, multi-level certification program for HVAC technicians. Although it is not legally required, it is nationally recognized as a qualification of highly competent HVAC technicians.
› HVAC Excellence Certification is another well-respected, multi-level certification program that awards certificates to experienced technicians who meet their criteria.
Finding the appropriate state regulatory board and wading through certification programs on your own can be a drain on your valuable time. As a franchisee, you're likely to have more help. For example, when you become an Aire Serv franchise owner, your Sure Start Consultant can help you make the right connections to state agencies and training programs.
Startup Funding
"How to start a HVAC business" is not the only question to ask. For motivated entrepreneurs who have not recently won the lottery or inherited a windfall from a relative's vast estate, "how to finance your business" is absolutely another important question. Independent HVAC business startups may have trouble obtaining financing. Although developing a solid, well-researched market analysis and business plan may help, it may not be enough to get you the financing terms you want—and it takes considerable time and expertise to create. The good news is that many lenders look more favorably on well-established franchise businesses than they do on unknown entities. You are more likely to get the business funding you need at reasonable terms by taking the franchise route.
Administrative Tasks/Software
Another successful HVAC business requirement is setting up a system to manage administrative tasks. From scheduling to invoicing to payroll, there are dozens of tasks that must be done to keep the company running smoothly. It can be a major headache to create an efficient system and find software that complements HVAC business workflows, especially for owners who are new to the industry. Franchising can alleviate this pain point. For example, partnering with Aire Serv gives new HVAC business owners access to state-of-the-art software that makes administrative tasks a breeze. And Aire Serv's experienced, knowledgeable team will assist you with setting up your office systems and day-to-day operations.
Equipment and Supplies Purchases
Purchasing equipment and supplies for an HVAC business is likely to devour a large percentage of startup funds. Besides cost, determining what is needed may be challenging. Relying on vendors to "help" you make purchasing decisions may lead to inefficiency and overspending. Luckily, many franchise companies take care of the details when it comes to equipment. Aire Serv franchise owners, for example, have expert guides who help them through the purchasing process. Even better, they have access to vendor discount and rebate programs that are not available to independent owners.
Marketing Strategies and Tools
One of the biggest challenges that new HVAC businesses face is not figuring out how to start a HVAC business but how to market one. How do you establish a brand, a good reputation in your community? A comprehensive brand development and marketing strategy is essential, but developing and implementing this strategy in today's digital-focused world can be overwhelming. There is a lot to consider—up-to-date market evaluations, social media promotions, website development, PPC, SEO, direct mail, TV, radio… the list seems endless. How can new HVAC business owners leap ahead of their rivals when they have so many other responsibilities?
The answer: franchising with a trusted brand like Aire Serv. Aire Serv has an entire team of marketing experts dedicated to increasing the visibility of your business. Their innovative marketing system employs the latest tools and strategies to boost growth, and their highly recognizable and respected brand will help your HVAC business stand out from the crowd. Grand Opening planning, website support, social media account management, and local customer retention strategies are just a few of the marketing perks that Aire Serv franchisees enjoy—and love to talk about!
Summing It Up
For determined individuals, starting an HVAC business can be a lucrative choice. But going it alone may not be the best use of your time, money and personal potential. According to the U.S. Small Business Administration, one-third of independently owned small businesses fail within the first two years, and only half will survive more than five years. That's why choosing to start an HVAC franchise business with an industry leader like Aire Serv is likely to be a far better investment.
Aire Serv is a part of the Neighborly family of home service franchises. The HVAC powerhouse has more than 27 years of experience in the heating and cooling business. With their experience and extensive knowledge on your side, and the support and cross-marketing of the experts at Neighborly, your HVAC business will have a clear shot at beating the odds. Aire Serv provides everything entrepreneurs need to learn how to start an HVAC business with amazing potential. And, unlike some franchisors, Aire Serv offers ongoing support and training, dedicated franchise consultants, and marketing tools to assist you year after year.
Are you ready to discover a new future in the HVAC industry? Contact an Aire Serv franchise development professional online, or call 888-495-5940 today!