4 Seasonal Business Ideas to Start This Summer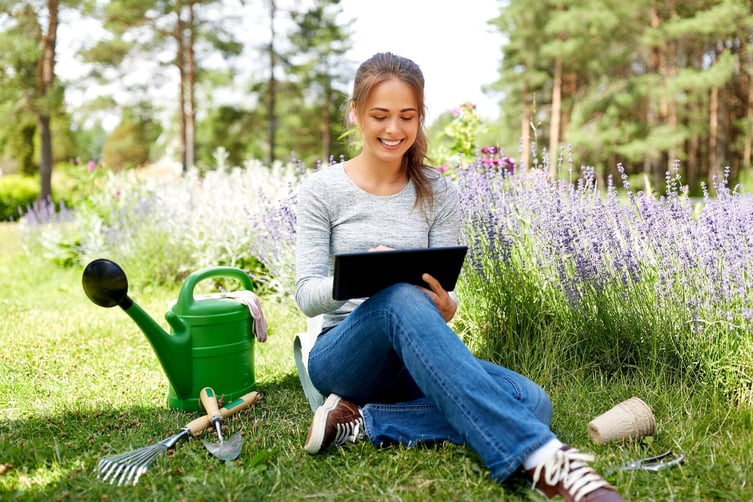 Without the commitment and demands of a year-long business cycle, larger staffs and equipment inventories, and sustained motivation and profitability, seasonal businesses are a fantastic opportunity for entrepreneurs to supplement income, expand their interests, and try out businesses on a smaller level that could grow into something much bigger.
Simply put, a seasonal business is an enterprise that earns the majority of its income during a limited number of months each year, which is often a winter or summer business.
Why Start a Seasonal Business?
There are as many reasons to start a seasonal business as there are businesses to start seasonally. Some augment your income. Others are more motivated by personal lifestyle. Here are the most common reasons:
Freedom. Because less time is involved in a seasonal business, you only need to operate your business in high gear for a limited time each year, which opens up more time later. You also have the freedom to pursue other passions. You can always pursue multiple businesses in different seasons.
Low Cost of Entry. Not only is a seasonal enterprise often a low-cost start-up business to start, but it is often less expensive to run and expand since it may have lower overhead and operating costs and it often operates on a home/mobile-based business model.
Opportunity to Scale: Because seasonal businesses are often smaller opportunities, you may have options if you want to expand into a year-round business, with the range of services and scale of operations up to you as you increase your year-round profitability and growth objectives.
4 Summer Business Ideas
Seasonal summer business ideas can come in many forms. Often, because of their smaller size and specificity, there are many possibilities you may not have considered. With franchises, there are the added benefits of brand recognition, support, training, and networking opportunities. Neighborly® is the largest home services company in the world, and offers a range of franchise concepts oriented around home and property services. Here are four franchises that can provide seasonal opportunities for prospective business owners:
1. Landscaping Business
Gardening, lawn, and landscaping businesses are excellent seasonal businesses with potential for minimal barriers and high demand that have seen their demand rise over the past few years and indications are that the trend will continue. These businesses experience busy spring and summer months and, while demand drops as the temperatures cool, there are many ways to continue to expand your landscaping business.
Franchise Opportunity: The Grounds Guys®
The Grounds Guys maintains, enhances, and creates the best-looking lawns and landscapes in communities across North America year-round (planting in the spring, lawn care in the summer, raking and winterizing in the fall, holiday lights in the winter). They can provide the support you need to become successful in a familiar, resilient industry while allowing you and your family to experience the freedom, flexibility, and lifestyle possibilities you desire.
2. Pest Control Business
One highly in-demand service business that ramps up in the spring and summer months is outdoor insect control, as mosquitoes, fleas , and ticks can be a serious nuisance for home and business owners. If you choose, you can grow your business in the winter months by offering additional services or shifting your service focus (on indoor inspections or preventative maintenance, for example).
Franchise Opportunity: Mosquito Joe®
As a top-rated franchise in the mosquito control industry, the Mosquito Joe franchise offers innovative systems, strong home office support, and relatively low start-up costs. When compared to starting an insect control business from scratch, these are clear reasons to choose the franchise model. If you time it right, your Mosquito Joe franchise business could hit the ground running just as summer arrives.
3. Heating and Cooling Business
Anyone who has shivered through a heater issue in the dead of winter or an air conditioner melt-down in the heat of summer knows how critical these services are. You can't survive without them. Starting an HVAC business can be an excellent career as your work is active in season (mostly summer and winter), where there is high demand. For those who want to make it a full-time business, you can expand your preparatory and auxiliary services in the downtime.
Franchise Opportunity: Aire Serv®
Aire Serv is an excellent option for anyone looking to tap into an $82 billion industry that continues to grow year after year. Offering training and support, innovative marketing materials, and an established business model, Aire Serv franchise owners can maximize their business's potential for growth. And since Aire Serv businesses provide both heating and cooling services, your business has the potential to grow steadily through every season of the year.
4. Lawn Care Business
For ambitious entrepreneurs who want to create marvelously manicured lawns instead of just mowing yards, the lawn care industry has unlimited potential for growth and variety of services. With the real estate industry booming and endless opportunities for customers and referrals, lawn services are allowing for numerous add-on services and the ability to start small and grow as you desire.
Franchise Opportunity: Lawn Pride®
For more than 40 years, Lawn Pride® has thrived because it knows lawn care inside and out and treats its customers like family. Its seven-application program for annual lawn maintenance (including fertilizing, weed control, and insect control) ensures a healthy yard throughout the year, providing a consistent stream of revenue for franchise owners. It also features branded uniforms and vehicles and guarantees customers a timely response with delivery of status and quality reports.
Take a Quiz: Find Your Dream Seasonal Biz
Neighborly has a wide range of resources to help you make the best possible decision on whether franchising could be in your future. Take our short quiz to find a good franchise match for you, or contact us to speak directly to a franchise advisor today.