Small Business Marketing: 5 Strategies to Reach Customers in a Small Town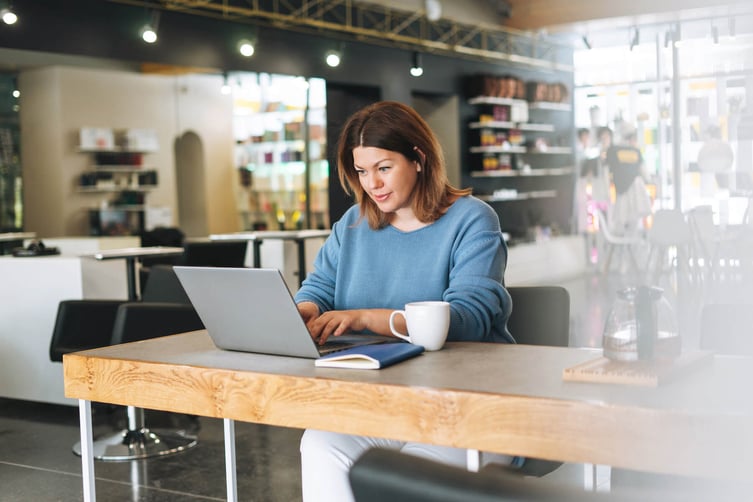 When your business is located in a small town, you have unique marketing challenges. Small-town business marketing, especially for organizations or franchises which represent a national brand, has numerous opportunities today. So, if you are relying solely on traditional marketing avenues, you are missing out.
Here are five actions you can take to step up your game:
1. Get to Know Your Customers
All business is based on personal relationships. One effective way of getting to know your market audience better is to develop a big-picture perspective and learn what your audience "looks like." This means doing market research on demographics and discovering trends unique in your service area. Effectively marketing small businesses depends on the specificity and accuracy of your research.
Once you've got a handle on your community's personality and dynamics, you can adapt your service "pitch" and promotional efforts accordingly. That's the strength of word-of-mouth marketing—reaching out to your community, introducing yourself, and continuing to let people know what you can offer them.
2: Establish Your Business as the Local Expert
After you get to know your audience better and they get to know you, it's important to establish yourself as an expert in your industry and distinguish your offerings from your competitors. A good way to to do this is to create local press coverage about you and your company. This is easier to accomplish in a small town than in a larger one. Spend time creating interesting spins on your company story and services and make sure the local press knows about your special events.
Since businesses that write blogs receive 55% more traffic than businesses that don't, this is another effective approach to set yourself up as the expert in town, answer customer questions, and spark a conversation between you and your customers. There are hundreds of online resources on how to write blogs and strategically post them.
3: Improve Your Local Online Presence with Localized SEO
Digital marketing for small business is an excellent way to reach a maximum number of people in a short amount of time at lowest relative costs. In other words, exactly what you are going for with your marketing efforts! But the utmost quality, strategy, and consistency are essential, and your online content must be engaging, helpful, unique, and interactive. Here are ways to accomplish that:
Establish a vibrant organic social media presence. If you regularly present company and employee news and events online, people will get to know and support you, your team, and your business.


Maximize your google listing.Signing up for a Google My Business account, claiming your listing, and updating it often can put your business at the top of search results.


Optimize your website.Since 81% of shoppers choose to research a business online before making a purchase, much of your success is a direct result of how well you tell your story and how easy it is to navigate your website.
4: Run Geo-Targeted Campaigns and Leverage Social Media
After you get adept at updating and optimizing your site with organic content, you can launch initiatives like running paid ads. For example, it is now possible to use Google and social media platforms to choose specific geographies and demographics that target the parts of a town where your customers are more likely to be found and even identify hyper-local shopping locations.
The more specific you are about your product in reaching your audience, the more effective you can be in getting the right ad to the right person at the right time. Analytics are available for you to evaluate your efforts so you can adapt and re-strategize appropriately. Advertising in small towns can be more effective because you don't have as much competition for reaching your audience.
5: Get Involved in Your Community
All business is ultimately a people-centered experience—a relationship—and the more personal and personable you and your organization are, the more likely people will trust you and do business with you. It's about sharing your skills and services with those that need them, being available, and supporting your community.
The only limitation you have in immersing yourself in your community is your creativity and desire to become an active member of it. Consider these ways to make yourself known and advertise your business in a small town:
Join the Chamber of Commerce
Join other service organizations
Support local events
Give away freebies and run specials
Volunteer at special events
An Easier Path to Small-Town Business Marketing
If you are interested in becoming part of a national brand and learning more about the small business local marketing it takes to promote it, Neighborly ® offers you first-class business franchise help. Our on-staff experts support our franchise owners with cutting-edge solutions and industry best practices.
Learn more today about starting a franchise with Neighborly!