The Importance of Bringing Women into the Home Maintenance Industry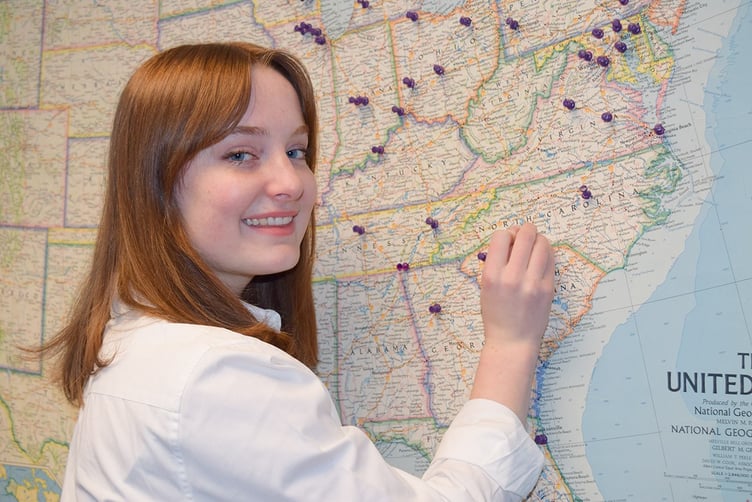 More than 2.1 million Americans work in the repair and maintenance and industry, and only 12 percent of them are women. From construction to technology, there are plenty of notoriously male-dominated industries, but women have been steadily breaking into them over the past decade.
The number of women in leadership positions has also been climbing, with last year's percentage of female CEOs of Fortune 500 companies at an all-time high. Still, there are innumerable opportunities for women in management and traditionally male-dominated industries and executives, like Dryer Vent Wizard's own female Executive Chair Terry Reuer, have been working to make these opportunities more accessible for women.
Breaking into a Profitable, Niche Business
"Dryer vent cleaning, repair and maintenance is a niche home services business that can be extremely profitable," said Terry. "But, I think a lot of women can be intimidated by this kind of work because it involves using hand tools and climbing around on ladders. It is technical, but it's really not heavy duty work, and it's very learnable."
In fact, the majority of Dryer Vent Wizard's franchise partners don't have a background in construction or home maintenance. From massage therapists to high-level executives in white collar industries, Dryer Vent Wizard franchise partners run the gamut in past careers and experience.
"Our franchisees are so diverse in their backgrounds and what they've done, and I think it's actually an asset to our system," Terry said. "With our training and support, we can teach anyone how to be successful in this industry. And, with our group of franchisees with such different experiences, our network is really enriched with a knowledge base that has some incredible depth."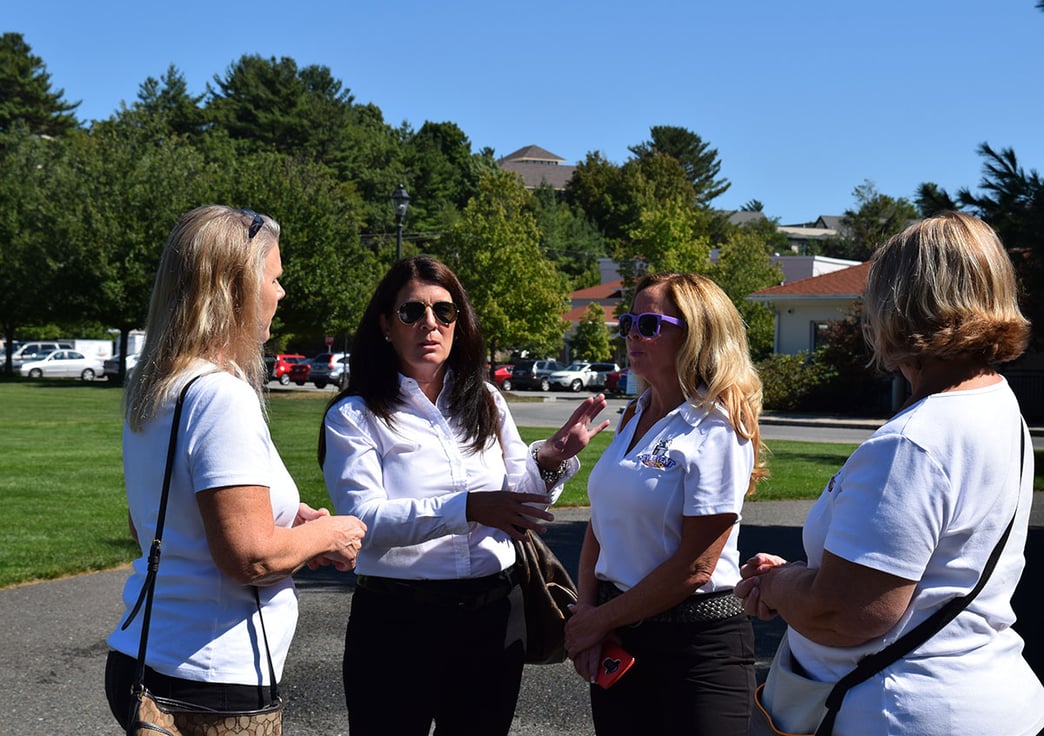 "If everyone had construction experience, we'd have a really strong construction base, but we wouldn't have access to the other things people can bring to it like business management, accounting or marketing," Terry added. "We have people from all of those industries, and our franchisee network is so tight-knit and supportive. They're all able to draw from one another's experience and expertise to run their own franchise even better."
No Experience Required
Although Terry was an accountant for a construction company before coming to Dryer Vent Wizard, many other women in the company – both franchisees and corporate team members – didn't have prior experience in a similar industry. Yet, they've become some of the most successful Dryer Vent Wizard employees and franchise partners.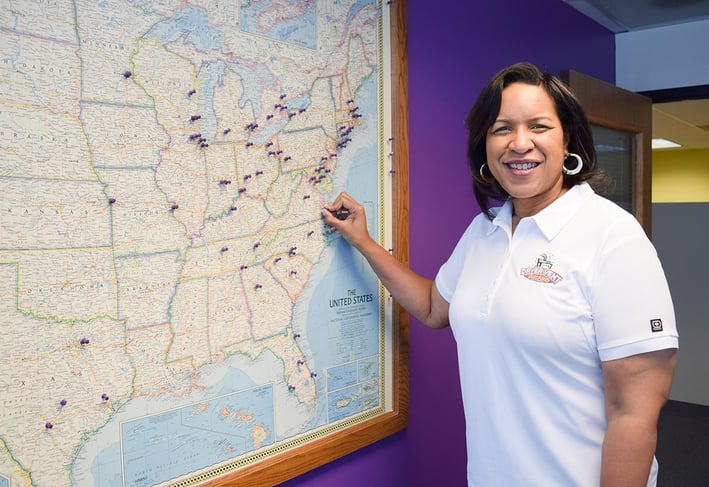 "Two of our three female-led franchises are consistently in or near the Top 10 system-wide," Terry said. "And, both of these women started out in the van as owner/operators. They both have technicians now, but they started out doing all the maintenance and repair work themselves."
The flexible Dryer Vent Wizard business model is an appealing factor for many women. They can start out as an owner/operator doing the repairs themselves, or they can hire a technician from the get-go and run their franchise in a more business management role.
"There's really a wide range of opportunities for women to get into this franchise," Terry said. "Again, we have some people start out as owner/operators, and others who hire technicians right from the beginning to do the actual hands-on work and service calls – it's very easy to grow with your business. We also have several husband and wife teams, and very successful franchises whose sole owners are women – so there is plenty of opportunity."
Finding Success Comes Hand-In-Hand with a Supportive Company
Terry says her favorite part of her job now is watching people spread their wings, whether that's in a corporate role or in owning their own local Dryer Vent Wizard franchise.
"I find helping people grow personally and professionally extremely rewarding – it's what drives me," Terry said. "And I think it's important women pursue the Dryer Vent Wizard opportunity – or construction and home services more broadly – because the money is good, and women should have the opportunity to be profitable in the industry as well."
"That's why I pursued construction – I could make more money there than anywhere else," Terry added. "I think it's important not to be intimidated by these industries, or think you can't be successful in them because you don't have experience or because it's a 'boys' club.' With the right company, you'll find that it's not that way at all. In a company like Dryer Vent Wizard, it's actually very supportive and very easy to find success."