Professional Development
What makes leaders of Neighborly franchises successful?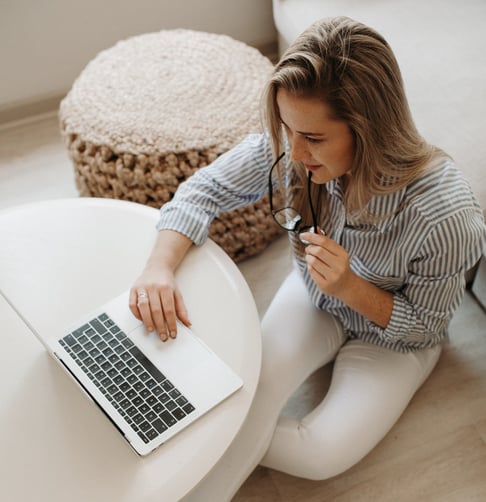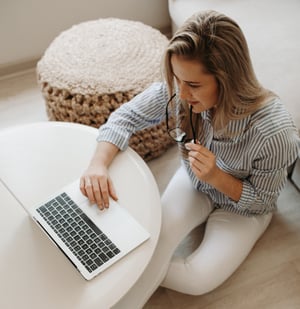 A shared mission for professional and personal achievements continues to inspire the company's top executives—and shop owners.
It's all about the people.
Neighborly is a powerhouse in franchising because of its franchise owners, customers and vendors.
"We attract the right people, associates and employees," says Dina Dwyer-Owens, who now enjoys the title of brand ambassador and head cheerleader.
Neighborly's corporate representatives screen aspiring franchisees owners when they meet at the corporate headquarters in Waco, Texas. At that meeting, those potential owners are screening Neighborly, too. "We're very selective and cautious about whom we award a franchise to," Dwyer-Owens says. Everyone is affected, she says. Franchisees from one brand recommend a sister brand to customers for additional work and maintenance. If an Aire Serv customer has a poor experience, it affects the entire brand, Dwyer-Owens says.
During the process, Neighborly's Live R.I.C.H. code of values (respect, integrity, customer focus and having fun in the process) are integral to the discussions. "The people who get our attention are those who say: 'That's exactly what I believe, too,'" Dwyer-Owens says.
Communication is key
"Clear communication and written goals are crucial for success," Dwyer-Owens says. Someone who takes responsibility for a customer experience is an ideal franchisee. Accountable people who follow the system tend to be the most successful, she adds.
Writing down a vision and mission is what separates the average person from the high achiever, according to Dwyer-Owens. Most folks are raised by "parents and have teachers and preachers who indoctrinate certain values into our lives," she says. "Our founder learned that values need to be written so there's no confusion."
Neighborly's mission is to "teach our principles and systems of personal and business success so that all the people we touch lead happier, more successful lives," Dwyer-Owens says. Franchisees will have a unique perspective on the Live R.I.C.H. values and will lead their teams and interact with customers differently. "We can train them to what we know are effective processes they can execute," she says. Those who follow the system have "helped build the reputation of the company internationally and take our values to the next level," Dwyer-Owens says.
Once franchisees are up and running, they must train their workers on the front-line systems. The result? "Customers will have a 'wow experience,'" Dwyer-Owens says. A customer expects them to fix a problem, but most don't expect to "feel better because their dishwasher was repaired," Dwyer-Owens says. When something in the home isn't working correctly, it's frustrating and creates a bad experience. Franchisees want to fix the problem and help people feel good, she says.
Related: How 3 Women Succeed in Franchising
Measuring achievements
As with any success, metrics are a must. Neighborly uses a Net Promoter Score system to gauge the loyalty of customer relationships. The management tool focuses on "promoters"—those who would recommend a company to someone else, or a "demoter" who might talk negatively about a brand.
Neighborly is getting consistently high scores that Dwyer-Owens calls "incredible." An NPS of +50 is generally deemed excellent. "Our franchises across the brand average 73," says Dwyer-Owens. Looking at a company like Apple, Dwyer-Owens notes they "love tech and people and they are rated in the 60s."
Another reason for Neighborly's success is the VetFran program. It helps transition military personnel and current veterans who want to be self-employed and achieve their goals and dreams. The organization offers a 15 percent discount off the franchise fee for the initial base territory purchase. There are special vendor incentives for qualified franchisees as well.
Neighborly's gratitude for veterans and their families runs deep. Executives reflect with pride that the organization has awarded more than $2.4 million in discounts to 374 veteran franchise owners.
Today, some 500 franchise brands participate in VetFran, offering financial discounts, mentoring and training to veterans who want to work for themselves.
Around the corner
The new year brings a renewed level of excitement for Neighborly. "Very few consumers know about Neighborly. They are hungry for one-stop shopping, and that's what we provide in the service industry."
The company, Dwyer-Owens says, has built a reputation internationally, so the transition to the Neighborly brand is a significant change. "Taking our values to the next level is the right thing to do," she says. "We will be held accountable because we want to be Neighborly."
Dwyer-Owens likes the comparison that Lisa Zoellner, Neighborly's chief strategy and marketing officer, makes about the future of the company. "We want to be as loved and needed for delivering home services as Amazon is for delivering products," Zoellner says.