Business Ownership
4 Benefits of Owning an Auto Glass Repair Business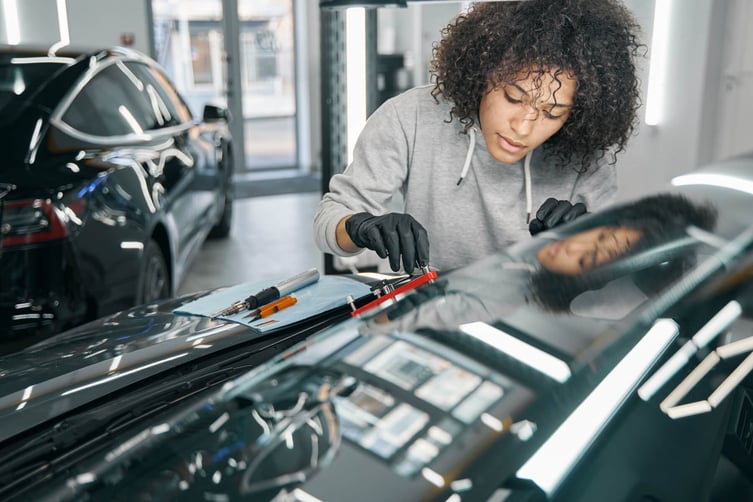 Opening an auto glass repair business has a track record of being an investment with a significant return. With over 280 million vehicles registered in the United States as of 2021, the auto glass repair industry has continued to grow. The glass repair business has a market size in the US that is increasing faster than the economy overall. As the number of vehicles grows, so does the need for quality auto glass repair and replacement.
#1. Steady Market Growth
The rise in car consumption is increasing the need for windshield repair. Of course, several factors can undoubtedly impact demand for auto glass repairs, such as the number of vehicles on the road, the number of older cars on the road, and even the frequency of extreme weather conditions. Yet, an overwhelming factor is the combination of more vehicles on the road and more miles being driven.
More vehicles and more miles have not only led to an increased demand for windshield repair but ensured that auto glass businesses are an integral part of the automotive aftermarket. Fortune Business Insights states, "The global automotive glass market is expected to grow from $15.48 billion in 2021 to $31.16 billion in 2028 at a CAGR of 10.5% in the forecast period, 2021-2028."
#2. The Necessity of Auto Glass Repair and Replacement
While many consumer purchases are discretionary, glass replacement is not. Windshields and windows in cars not only protect occupants from outside forces, but they are necessary for providing the driver with a clear view of their surroundings. If the glass gets cracked or broken, it can adversely affect the driver's vision. Windshield repair and replacement should always be addressed, as the issue will only worsen.
If the auto glass is not repaired or replaced quickly, it can increase the likelihood of additional damage. Even a tiny crack or chip can quickly spread, compromising the overall structural integrity of the windshield. Given the importance of a vehicle's windshield, car owners need the help of a professional solution provided by a reputable company that provides customers with a consistent, high-quality experience from start to finish. Owning an auto glass repair franchise is an opportunity to lead a team of service professionals in providing customers with these necessary repair services.
#3. Support to Set You Up for Success
When it comes to starting a business, profitability is key. When selecting a franchise, knowing what systems are in place to set you up for success is essential. Glass Doctor® works with entrepreneurs with or without experience in the glass repair or auto industry to build solid businesses through ongoing support and established marketing strategies. This allows franchise owners to focus on growing their businesses and working towards financial success.
In addition, start-up costs for an auto glass repair business are relatively affordable. With a Glass Doctor franchise, entrepreneurs can rest assured they are investing in a business model with a successful track record.
#4. You're Your Own Boss
One of the perks of owning a business is being your own boss. With a Neighborly® franchise investment, you can run and grow your business to create a flexible schedule that aligns with the type of lifestyle you would like to have. Industry-leading glass franchise Glass Doctor provides aspiring entrepreneurs with a values-based culture, flexible work week, and established systems for success.
How to Start a Windshield Repair Business with Neighborly
Owning the right franchise in the home services sector holds almost boundless potential. Starting an auto glass repair franchise can help you clear the path to your future with an established business model and support system in place.
Glass Doctor is an industry-leading glass franchise specializing in both auto glass services and home and business glass services. Download the Glass Doctor franchise guide to learn more.