Professional Development
6 Reasons Why Women Are Embracing Franchise Ownership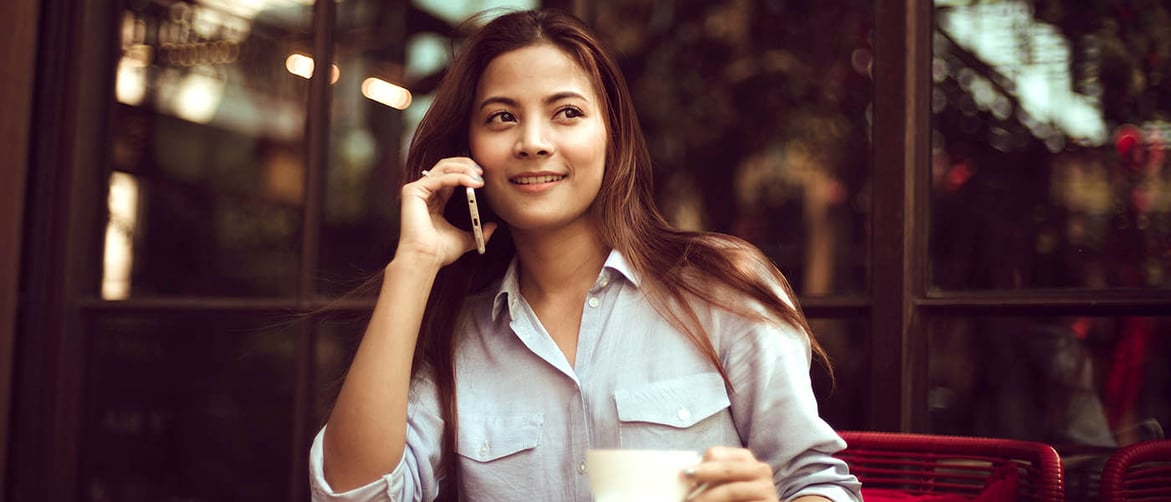 According to a recent study, more women than men started a small business during the COVID-19 pandemic, an ownership trend that we've also seen within the home services industry. In fact, female franchise owners have increased 38% in the last decade, and represent some of the Neighborly brands' top performers, setting the pace for franchise businesses throughout the Neighborly portfolio.
We have seen firsthand why women entrepreneurs find franchise ownership so compelling:
1. Realistic Risk Taking - While no two women are alike, women often tend to be more cautious in professional and financial settings than their male counterparts, but that doesn't mean they are afraid of risk. Women are more likely to desire a defined plan and direction, something that franchise businesses are often able to provide.
Franchises have brand recognition and product quality that consumers count on, which allows franchise business owners to start from an established base.
2. Opportunity to Be Part of An Established, Respected Brand - Part of the appeal of a quality franchise opportunity is the chance to join a brand that people already know and love. This is particularly true for women, who are more likely to offer products and services that they personally believe in.
"I am particularly proud of having the success we are experiencing in a typically male-dominated industry," said Gayle Patrick, Dryer Vent Wizard Franchise Owner. "I believe women account for less than 15% of the owners in this space. It is a win-win scenario, as we are able to provide a much-needed service in the community while continuing to scale the business and gain market share. It is a business where you feel proud of your contributions on a daily basis. It doesn't get any better than that!"
3. More Security & Flexibility – Franchising can offer a sense of security and flexibility that the typical 9-5 job often cannot provide. Whether you're looking to spend more time with family, pursue another interest or hobby, or just fit work around the times you are most productive throughout the day, starting your own franchise can often give you the time and flexibility to find the balance.
With a franchise, the financial commitment may be less risky than starting a business from scratch and figures are provided from the beginning to show how long it can take to start generating revenue and calculate how much is needed to start a franchise. This transparency and proven business model can provide a sense of security that other businesses do not have.
Home service franchises are particularly suited for anyone looking to regain control of their daily schedule, so that it's possible to be there for the moments that really matter. This makes businesses like Neighborly's brands great franchise options for women.
4. Networking Opportunities - Owning a franchise is far more collaborative than many people realize. Joining a family of businesses like Neighborly means having the ability to connect to franchise owners across the world, including other women.
In fact, having access to other franchise business owners is one of the key benefits of being a part of the Neighborly family of brands. Whether it's getting advice from another franchise owner in your brand or networking with other Neighborly brand franchise owners in your area, you have a built-in support system at Neighborly.
"Find a franchise or someone to shadow and follow them around. Watch how they interact with people," said Elena Brooks. Brooks and her husband, Neils, own a Molly Maid franchise. "If I can't give you the expertise, I can show you where to get the answers. I'm not just offering knowledge and experience, but I can point others in the right direction."
A unique opportunity within Neighborly is joining the group "Voice of Women." Several franchises have developed this group as a community for women franchise owners to get together and share ideas.
5. Skill Development - Every single person that comes to franchise business ownership does so with different strengths and weaknesses. But what franchising offers (and do-it-yourself startups don't) is training and guidance. For women looking to grow into entrepreneurship, owning a franchise business is a great way to cultivate the skills and knowledge you'll want and need.
"I had a huge learning curve but found out that taking care of people doesn't change no matter your profession. It's organizational," said Christine Kainz, Mr. Electric Franchise Owner, "Before I joined Mr. Electric in 2013, I talked health care needs. Now, I can talk about the safety of customers."
6. Future Opportunity - Not all franchise opportunities are created equal, which means that choosing the right franchise, in the location of your choice, is key. Quality opportunities like those you'll find at Neighborly are often listed among the best in the business, and one reason why is Neighborly's commitment to both quality and tech-enhanced convenience.
The home services industry is an area of dynamic growth and opportunities to offer essential, in-demand products and services in new and exciting ways. In fact, to franchise opportunities in the service industry because they offer something other small business models can't: future growth potential.
In many ways, franchise businesses are a perfect fit for women entrepreneurs. In the home services industry, the need for female business owners who want to take back control of their careers and their futures while bringing a high-value products and services to their communities continues to grow. Ready to take that first step? Contact one of our Franchise Developers today!