Work/Life Balance
Beyond money: What matters most to today's employees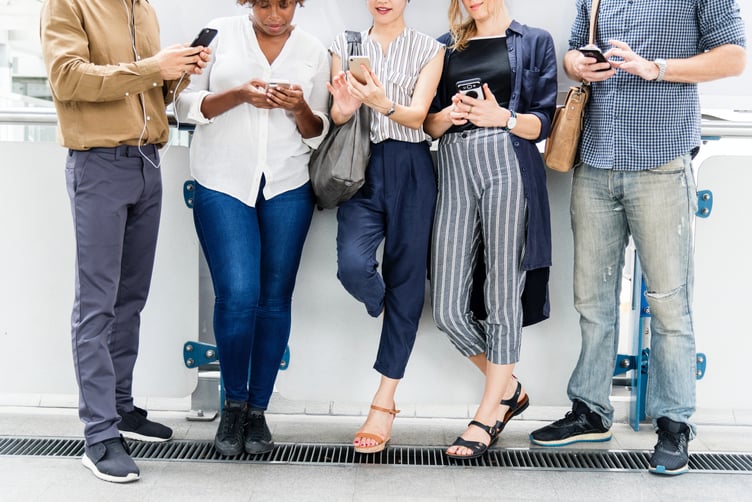 From professional development and peer recognition to family time, fitness and food trucks, Neighborly® employees are thankful for a plethora of perks this holiday season.
Accommodating four generations in today's evolving workforce isn't always easy.
Still, Marissa Davenport, a talent advisor in Neighborly's "People Services"—its HR department—says recognizing "uniqueness" is a good strategy.
Neighborly boasts some 840 corporate employees from young adults in their 20s to Baby Boomers in their 70s. Though technology and generational values may be differentiators, Davenport says, most staffers appreciate the opportunity to learn.
The company prides itself on continuous professional and personal development, for corporate personnel. For example, Davenport says, workers look forward to annual Employee Enrichment Days: "We recently had a great training program on exceptional customer service to engage associates who may be in a leadership position one day."
Related: Lifelong learning is essential to success in your career- and in your life
Many staffers are thankful for informal mentoring opportunities as well. Millennials—folks born between 1981 and 1996—are great advisors to their more seasoned colleagues and vice versa, Davenport says.
"It's great that older people don't feel threatened by millennials," she says. "They see it as an opportunity to grow."
Though Neighborly doesn't have an established protocol for mentoring, employees do a lot of "one-offs," she says. "One of our department's long-term goals is to create a formal mentoring program."
Reverse mentoring is a phrase and practice initiated in 1999 by Jack Welch, former CEO of General Electric. These days, the model allows "older executives [to be] paired with younger employees who teach them about new technology, including social media." Diversity, communication and soft skills are commonly discussed in mentoring relationships, too.
Davenport says it's gratifying to see people of all ages interacting on important subjects. "I've never been in a situation where one generation didn't want to participate," she says.
Putting aside promotions
Climbing the corporate ladder isn't for everyone. People might have family and financial obligations and may not want to travel, Davenport says.
"People Services sees employees who are ready for a promotion, and there are also those who may want to move laterally," she says. "We like to recognize their hard work in their current role."
Neighborly's quarterly companywide meetings are terrific for acknowledging achievements. People appreciate "shout-outs" for a job well done.
Davenport says it's also important to show people they are being heard. In a recent edition of the company newsletter, Neighborly News, readers were surveyed about the one thing they'd like to see on the Waco campus. The response? They want more options for snacks and food without having to leave the property.
"We wanted to let them know we're listening," Davenport says. "Now we offer a micro-market similar to hotels. The first Friday of every month, we bring a food truck on campus."
Flexibility and fitness incentives
Corporate personnel also appreciate Neighborly's commitment to fitness. In the home services industry, regular 8 a.m. to 5 p.m. schedules aren't always possible, Davenport says. Still, "Neighborly does a great job" of working around schedules when possible, should an associate have a doctor's appointment or need to care for a loved one, she says.
Health and fitness are a popular theme in workplaces across the U.S., and especially for millennials, Davenport says. "Twice a week," she says, "associates in Waco get 30 minutes of 'recess' or fitness time where they can go to the campus gym or use our walking trails."
The company also offers "lunch and learns." One recent program featuring a local gym owner covered nutritional wellness. Personal trainer boot camps have also been well received.
At Neighborly's office in Ann Arbor, Michigan, employees enjoy sporting events and local outings that often are organized by departments rather than by the company, Davenport says. For instance, Waco's marketing department recreated an "amazing race" inspired event with an obstacle course, basketball stations and other activities.