Work/Life Balance
How to Leave Your Corporate Job and Spend More Time with Family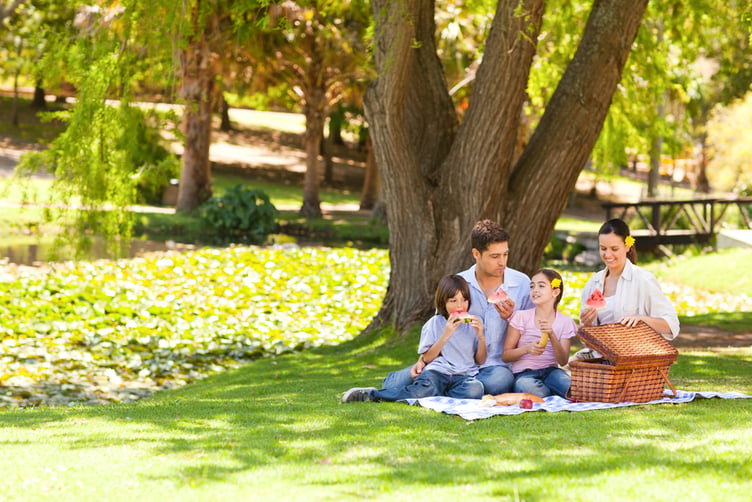 In today's demanding, fast-paced world, achieving success both at the office and at home—the elusive work-life balance—can be extremely challenging. Many well-intentioned entrepreneurs have worked long and hard to build a business and a legacy to enjoy in the future, only to discover they have lost time with their families along the way.
Statistics tell the story. In the U.S., 52% of full-time workers report that they work more than 40 hours per week, a sharp increase in the last two decades, without necessarily receiving higher wages. Additionally, 83% of employees say their relationships are negatively impacted by burnout at work. And studies show that corporate jobs often don't provide the freedom employees crave as they pursue their interests and achieve professional growth.
The truth is, achieving that coveted work-life balance—prosperity and purpose in the boardroom and the family home—is possible if you have the right attitude, effort, and situation. Here are some helpful steps in making that transition:
Define Your Priorities
There are many reasons to leave a corporate job, not all of them a desire to escape. Perhaps you would like to have more flexibility in your daily schedule to spend more time with your family. Maybe you would like more opportunities to get involved in your local community. Or maybe you want to see the direct result of your hard work, knowing that your daily efforts are generating profits that you get to keep.
If this sounds like your current situation, it may be time to take an honest look at why you are staying in your corporate job, and what reasons you may have to leave. If your current job has you stuck so deeply in a rut that you've lost your motivation or perhaps have even stopped setting professional goals for yourself, those reasons alone may be your motivation to make a change.
No matter what your reasons for leaving your corporate job may be, your first step is to define those reasons for yourself. Before making any major career change, it's essential to clarify your priorities. Reflect on what truly matters to you and your family. Identify the specific reasons you want to leave your corporate job. The clearer and more comprehensive you can be, the better. You can then use your reasons, your "why," to create a vision of what you would like to do instead.
Investigate Corporate Career Alternatives with Skills that Transfer
Leaving corporate America can be daunting, but your time in the corporate workforce most certainly taught you many skills and qualities that can transfer to new endeavors: communication, leadership, creativity, problem solving, relationship building, and more. However, whether you are a seasoned executive or an industry specialist, finding a new venture that aligns with your expertise is not always necessary. You should also consider your passions and interests—the things that excite and wow you. By matching your new career with your these ambitions, you are setting yourself up for a potentially enjoyable and rewarding career change.
Consider Franchise Opportunities
One of the top reasons people leave their corporate jobs is to start their own business and be their own boss, but starting a new business from the ground up can be expensive and time consuming. It also carries a high risk of failure. If your main reason for leaving your corporate job is to have more time with your family and to be able to decide when and how hard to work, a start-up is probably not the way to go. Unlike start-ups, investing in a franchise can help you turn your reasons into reality. In addition, your transferable skills are often highly useful in franchising.
Research Opportunities in Other Sectors
Start your journey by researching various franchise opportunities. While some business owners invest in franchises that reflect the type of work they did in their corporate jobs, others choose franchises that appeal to their personal interests. Look for franchises that offer flexible hours and scalability, prioritize family-friendliness, and have a business model that aligns with your lifestyle goals. Franchises like home-based businesses, naturally lend themselves to family integration.
Start Financial Preparations
Leaving a corporate job often means a shift in income and financial stability. Create a detailed financial plan that includes savings, investments, and a budget.
Assess your current financial situation and determine how long you can sustain your lifestyle without your corporate income. If you are looking to start a business to spend more time with your family, determine how much capital you can allocate to your new venture.
Keep Your Corporate Job as You Transition
Transitioning gradually from a corporate job can be a strategic and less stressful way to pursue a new career path. Before leaving your corporate job, experiment with your new venture or lifestyle on a smaller or part-time scale. For example, some franchise opportunities allow for part-time involvement. Many franchises offer flexible models where you can start part-time and gradually transition to full-time ownership as your business grows. This can help maintain financial stability while gradually increasing your family time.
While this may not be an option with every franchise opportunity, it's a possibility to keep in mind when evaluating your decision. The franchisor may also be able to offer advice on the transition process and help you make the leap from corporate employee to business owner.
Make It a Family Business
Some franchise owners have found another way to make balancing their work and family life easier: by combining the two in a family business. Running a family business allows you to work alongside your loved ones, providing opportunities for quality time together. The flexible nature of a family business empowers you to create a schedule that accommodates your family's needs, enabling quality time together. The home services franchise solution allows you to spend more time with your family and also while also enabling you to build a legacy for future generations.
Leave Your Corporate Job with the Help of Neighborly®
Leaving your corporate job to start your own business, while seemingly risky, scary, and difficult, has so many advantages that entrepreneurs consider it well worth the effort. Whether owning a franchise will be your first or second career, investing in a business allows you to be your own boss and have the flexibility to spend more time with your family. Unlike a do-it-yourself business start-up, a franchise business is designed to help you learn how to own and operate a successful business, offering training and support that will minimize those unknowns and give you a clear path forward.
If you want to know how to get out of your corporate job, Neighborly brand franchises have the tools and support to set you up for success from day one. Our home services brands are among the best franchise opportunities available and can make transitioning from a corporate employee to an independent franchise owner much easier.
Take this quiz today to explore which Neighborly brand is the best fit for your priorities and life goals as you pursue success fulfillment both at work and at home.