Building a Legacy with Small Business Ownership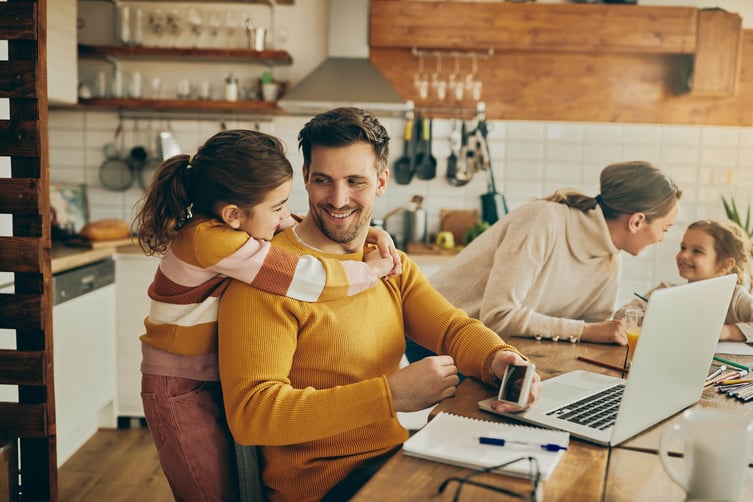 Every business has the potential to be a legacy business because of what it can leave behind—a footprint of what it did, how it did it, and why. While some of the most notable benefits of owning a business are being your own boss, gaining financial independence, and obtaining greater control of your career and life, another marvelous privilege is leaving a legacy.
Whether you are thinking about starting a new small business, growing your existing company, or planning an exit strategy, it's never too late to begin thinking about those who will succeed you, and the type of legacy you want to leave for them and be remembered by.
The Importance of a Business Legacy
While many past and current business owners have prioritized the need to build a legacy for their business, this can be done by selling the business, passing ownership externally, or by leaving the business to the next generation in the family.
According to a survey by the Family Enterprise Foundation, nearly 90% of next-generation family business leaders believe it is important to preserve a legacy. This research suggests that younger generations—particularly Millennials—value their family with 95% of respondents between the ages of 18-44 feeling that family taking over a business was important compared to only 65% of older participants.
Define Who You Are Building a Legacy For
Small business legacy planning is crucial because outstanding legacies don't just happen; they are planned and developed over time. The first key to building your business legacy is to start with the end in mind: understanding the reasons leaving a legacy behind is important and what it personally means to you.
Leaving a legacy for family members is often one of the biggest reasons business owners work so hard to be successful. There are several other reasons for creating a legacy, and by focusing on your end goal, you can set out a clear plan to get there. You will then be able to incorporate those ideas into the vision and goals of your company from which you can establish a culture of values and practices that will allow your legacy to develop and come true.
Prepare Your Successors Ahead of Time
After you answer the 'Why?' question, your next priority is to determine the 'Who?' question. You must ensure your successor is comfortable with and qualified to lead and operate the business in your absence. Selecting a successor and training them along the way will position them well to take over for you when the time comes.
Just as you would with any other team member, you must make sure your successor is well qualified for the position. Don't assume that your family will want to step in your shoes. By working with your successor to identify their character, values, and work ethic, you can better ensure that the business reflects what matters most to you and that it will continue in the right direction.
Owning and building a small business can also be a great teaching tool because there are many opportunities to model successful entrepreneurship for your successor and staff in terms of hands-on experience. As you plan for turning over your business to someone else, the right people will rise to the top and step in. You can help them build the vision, strategy, and experience to succeed down the road.
Consider Starting or Converting to a Franchise
Franchising can help you address many common problems that come with passing down a business, like providing a proper succession plan. In private business, if an owner retires or passes away, the support system they've built over the years can dissolve, making it more difficult for the successor. The structure and systems of a franchise can help you avoid that.
With Neighborly®, no matter which franchise you choose, you are investing in a business model with a specific system to follow. This means that not only will you have existing systems to follow toward success, but whoever succeeds you in the business will be well-positioned to continue into the future.
They will have access to all of the same quality training and assistance that you did, resulting in a much smoother transfer process, along with a family of brands to help support them along the way.
Get Started with Neighborly®
Learning how to build a legacy can be one of the most meaningful outcomes of owning a franchise. You don't have to wait to enjoy the many benefits of leaving a business legacy. You can build it into the foundation of your company from the start.
Whether you are looking to start your family legacy or have an existing business that you want to make sure can stand on its own, investing in or converting to a franchise may be for you. Contact us at Neighborly® and discover the ways to own a franchise and build a lasting legacy you can be proud of.