Business Ownership
The Advantages of a Family-Owned & Operated Business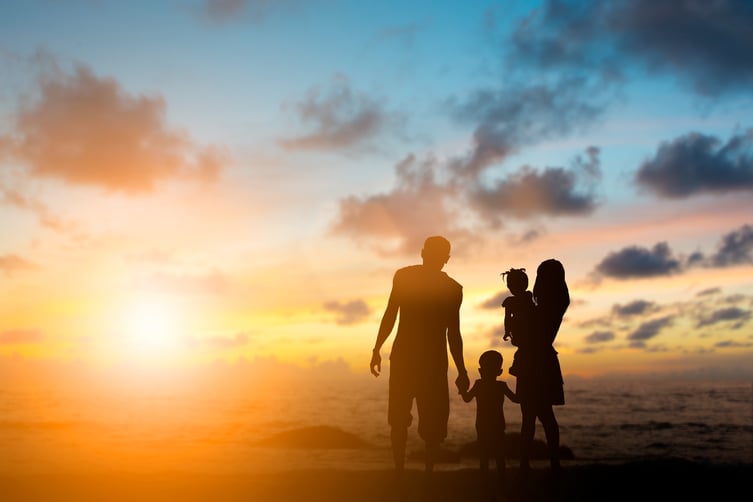 Family-owned and operated businesses are a core pillar in both local communities and the economy. These businesses offer a range of benefits that give them an essential place in our lives. In fact, nearly 1 in 3 small businesses are family-owned, and account for 62% of employment in the United States.
Family-owned businesses also tend to form mutually beneficial relationships within their communities, which results in more investment back into these communities and brand loyalty with recurring customers for the business. Have you and your family considered owning a business?


What is a Family-Owned Business?
A family-owned business is a company that is owned and operated by two or more family members. The structure of a family-owned business can vary, as family members can take on different roles or responsibilities.
One common structure for family-owned businesses is to have family members hold the majority ownership stake, with non-family members holding minority stakes. Family-owned businesses also often employ multiple generations of family members and prioritize maintaining family connections as an important part of their business strategy.


Competitive Advantages of Family-Owned Businesses
Family-owned businesses succeed for a variety of factors. In fact, there are key competitive advantages that family-owned businesses have over other types of businesses, including authenticity, community involvement, and multi-generational perspectives.


Authenticity Drives Loyalty
One of the most significant competitive advantages of family-owned businesses has been their authenticity. Authenticity is a quality that many corporations struggle to achieve. Unlike other types of businesses, family-owned businesses are often rooted in family history and tradition, and this family connection is an important part of their brand, particularly for the customers they serve.
In fact, 64% of one study's respondents said that they trusted family businesses more than privately held or publicly traded companies.
Family-owned businesses are seen as more genuine and personable with their customers and tend to build stronger customer loyalty and have higher rates of repeat business.


The Local Love
Family-owned businesses often have deep roots and connection to the local community. Many family-owned businesses are also locally-owned, which means they have more invested in the success and well-being of the community. This connection is especially important at a time when many corporations are facing criticism for focusing on the bottom line and outsourcing jobs to other countries.
By contrast, small and family-owned businesses tend to focus more on mutual support, and often engage in social responsibility activities. In fact, 93% of family-owned businesses include some type of community service in their regular operations. In return, loyal customers are more willing to support these businesses.
Younger consumers, Gen Z, are more likely to purchase from local businesses than large corporations. Young adult customers are eager to support businesses that offer personalized customer service, niche brands and products, and entrepreneurially minded thinkers and doers.


Multi-Generational Perspectives Maintain a Competitive Edge
Family-owned businesses also offer unique multi-generational perspectives that can be a significant competitive advantage. It is a well-known problem that companies tend to lose their competitive edge when they lose touch with younger generations. But family businesses that employ multiple generations often avoid this issue and maintain their edge thanks to diverse perspectives.
Studies have shown that family-owned businesses are 42% more likely to implement a transformational strategy to stay relevant than non-family firms. At the same time, the technical skills and insight from older family members contribute to the business's longevity in valuable ways. When joined together, these multi-generational perspectives enable many family businesses to expand, innovate, and stay competitive.
Consider the case of Mosquito Joe® in Buffalo, New York. As a family-owned and operated business, all five family members are involved in the day-to-day operations and decisions that have helped this small business grow. Scott, the owner, attributes the success of his Mosquito Joe franchise business to the unique talents that each person in the family contributes. When the strengths of multiple generations commit to a common goal of success, a family-owned business can experience both success and longevity.


Family Business Longevity
Whether you are considering starting your own family business or are already managing one, the unique advantages offered by family-owned businesses can help ensure its long-term success. One of the top reasons that many entrepreneurs start a family business is to build a legacy for future generations.
If you are looking to invest in a family-owned business to pass down to the next generation, it's important to note that longevity is easier to acquire in family-owned franchises than it is in independent small businesses thanks to the systems in place. A franchise business is designed to make the handover between generations a smoother process with training and support always available.


Start a Family-Owned and Operated Franchise
If you are looking to start or invest in a family-owned and operated business, one option worth exploring is franchise ownership. By adopting an established business model with values that fit your family, starting a franchise can be a great way to build and maintain family unity and create wealth for generations to come.
For the Reinke family, starting a franchise with The Grounds Guys® has brought them all together. Tim and Lisa Reinke have built a business where many family members are involved including their son, Emmitt, and Tim's father, Stan, who are all play a role in some capacity.
"It's all about family," Tim said. "We spend five days a week together and then find ourselves together on the weekends. We have the same interests. We go to church together, vacation together, and enjoy the coast and hunting and fishing."
Neighborly® is home to many family-owned and operated franchises within a wide variety of home service brands. Through our thoughtful succession planning, we've helped parents pass their businesses to their kids and other family members, growing a legacy business designed to last.
To learn more about what Neighborly has to offer, visit our website or contact us today!