4 Tips to Make a Successful Career Change in the New Year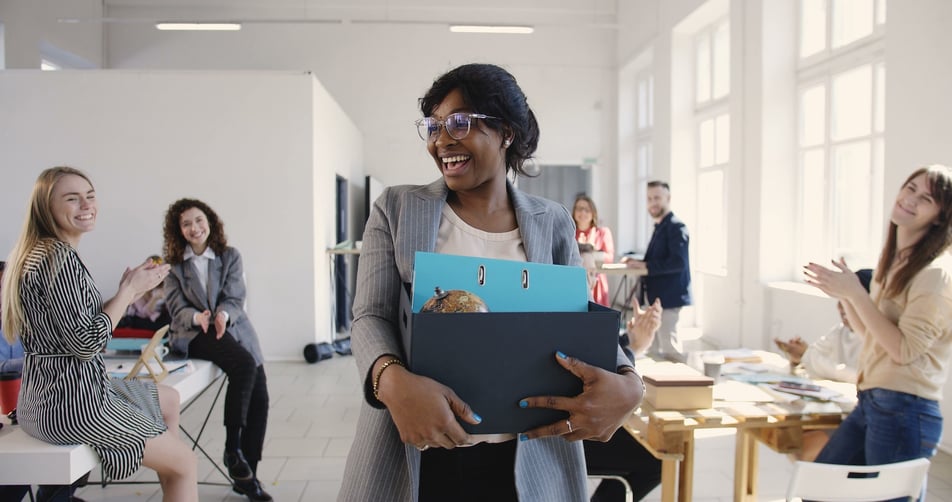 The new year is traditionally a time for resolutions, and you may be thinking about what you'd like to do differently, maybe even contemplating a career change. People seek to change careers for many different reasons. For example, you may change your career goals, have new interests or a desire to make more money, or be looking for more flexible hours. No matter the reason, if a possible change is high on your list of priorities for 2023, then you've come to the right place with these four career change tips.
How to Know it's Time for a Career Shift
If you are considering a career change, you might ask yourself: why do I want to change careers? The decision to change careers can be a highly personal choice with many factors involved, for instance:
You want a better work-life balance
You are unhappy with your salary
You are unhappy with how you're being managed
Your current job doesn't efficiently utilize your skills
Your values no longer align with your work
You no longer find your career fulfilling
You find yourself feeling burnt out
You are looking for a new challenge
In general, if you dislike your work's tasks, processes, and tools, that could be a sign that it's time to look for a new career.
If you're considering a career shift in 2023, here are some tips to help kickstart your journey.
How to Change Careers
1. Understand What You're Looking for in Your Career
People spend a large majority of their time working. Selecting a career that you enjoy and leaves you feeling fulfilled and motivated can positively affect your relationships, health, and overall quality of life. Choosing the right career is a crucial decision. When you change careers, your goal should be to move towards something you enjoy that aligns with your values and priorities.
To help you find a career that you are passionate about, consider these tips:
Think about your general interests
Identify your skill sets and abilities
Consider what is important to you
Determine how you work best
Consider your future dreams and goals
Ask for input from those closest to you
Establish what kind of compensation you need



If you're looking to make a significant career change, you need to make sure that you have a resume that reflects your new goals. However, a career change doesn't necessarily mean you have to start over with a completely blank slate. Tailor your latest resume by including relevant skills and keywords and take your experiences and present them as your strengths.
As you build your resume, look at potential gaps you can improve and consider any learning opportunities you may need. Additionally, make sure to compose a cover letter that reflects your aspirations for your new career.
3. Build a Network
The more people you know, the easier and faster it will be to launch your new career. Keep in touch with colleagues, classmates, friends, recruiters, and other key associates and contacts you encounter throughout your career. In addition to people you already know, you might look for events and ways to meet new people, particularly those in the new field you might be interested in, or connect with them online.
Those connections can be the ticket to finding a new career, which makes building a network an essential step in helping you pursue a career change.
4. Research Different Career Paths
As you brainstorm ideas for different career paths, remember to consider your "why." You might begin identifying fields that align with your core values and skills and offer the hours, salary, benefits, and any other benefits you are looking for.
Once you've conducted a preliminary comparative evaluation of several fields, you may reach out to personal contacts in those sectors for a more personal source of information. One of the most effective ways to learn about a specific career is to speak with professionals currently working in that industry, someone who can provide you with their own first-hand experience and insight.
Neighborly® Can Help You with the Next Step in Your Career
Should you start your own business and become your own boss this year? As you continue your research, you may discover you want a career where you are your own boss – leading a team, building a business and creating a legacy. By owning a franchise, you can define your own schedule and take a leadership position in your career.
Learn more about franchising and whether it is the right fit for your career shift by downloading Franchising: A Path to Your Future