Planning a Garage Door Franchise Investment: 3 Things to Consider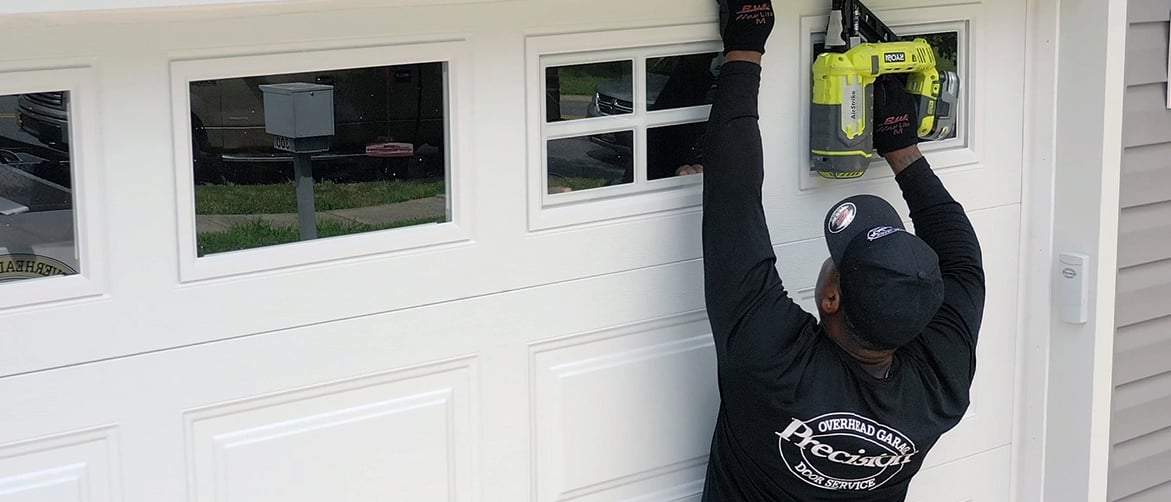 Garage doors are complex systems requiring expert maintenance and repair, and replacement. Most single-family homes and condos today have a garage, making the garage door business a steady demand industry. A garage door franchise provides quality garage door repair services to homeowners and businesses. Investing in a garage door franchise could be the first step in opening the door to a brighter future.
The American Housing Survey, released by the U.S. Department of Housing and Urban Development (HUD) and the U.S. Census Bureau, reports that garages continue to be in demand, with new construction heavily favoring the construction of a garage. Nationally, the total new home percentage with garages has continued to increase, meaning that garage doors are definitely in demand and will continue to be requested. All of these garage doors lead to one thing, a greater need for future services and repairs.
Not only is new construction seeing a demand for garage doors, but many homeowners are looking to upgrade their current garage door to one that is more energy-efficient that can offer better temperature control and sound insulation. The growing trend of using garages as exercise, storage, workshop, or office space has further contributed to the desire for some homeowners to invest in garage doors that feature enhanced durability and security.
When considering starting a garage door repair and installation franchise, you'll want to consider the area where you want to open your franchise. For example, the demand from a suburb vs. a rural area will differ significantly.
2. Understanding The Finances For Starting a Franchise Business
While starting a franchise streamlines the start-up phase, there are still costs to keep in mind and account for. You'll also want to conduct market research on the industry to understand material costs and average wages for expenses going forward.
Depending on the funds needed to start your business, you may consider various funding options, such as self-funding, investors, or loans. Self-funding may include launching your business from existing funds or utilizing investment account rollovers.
Because franchises have an established brand and business model, often seen as carrying less risk to lenders, franchise owners often find it easier to obtain a wide range of loans and various financing options. If you determine that you need additional financing for your business, here are some of the most popular ways to fund a new business:
Commercial bank loans- This type of loan gives you the money upfront, and you pay it back monthly (with interest) over time.
SBA loans- SBA loans operate similarly to commercial bank loans but with lower interest rates and longer repayment timelines.
Alternative lenders- Loans from alternative lenders operate like commercial bank loans but include additional terms that will cost you. These loans may be smaller and have shorter repayment periods.
Friends-and-family loans- You and your lender (a family member or friend you know and trust) can decide on the loan terms.
No matter which outside financing option you select, make sure you understand the full terms of your funding, including the payment amount, interest rate, and schedule. The best finance options for you will depend on your individual circumstances, credit score, and financial savings. It is always worth seeking the advice of a professional accountant before going down any of these routes.
3. Research Your Franchise Investment
When selecting a franchise, knowing what systems are in place is essential to set you up for success. While professional technicians service, repair, and install all types of garage doors and garage door opening systems, franchise owners consist of men and women from many walks of life, with many having no previous garage door industry experience.
Understanding the reputation and name recognition that comes with the Precision Door Service® franchise provides you with a likely advantage over competitors in the marketplace. With a strong company framework already in place, and the potential to take on lower risk with an accessible support network, tools, and resources, buying a garage door franchise can be an excellent way to start a business.
Start Your Garage Door Repair Business with Precision Door
Servicing homeowners and businesses across the country, Precision Door Service continues to lead the garage door service niche they established over twenty years ago. Offering training, support, and an established business model, Precision Door can help you kickstart your garage door business.
Download the Franchise Guide to learn more.