The Top Signs that Business Expansion is Right for You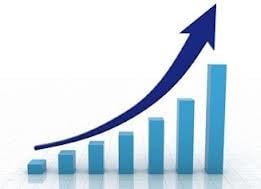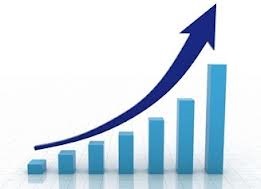 As a successful entrepreneur, you'll understand that the ambition to own a business is very different from being able to run one successfully. Business expansion is no different. From extending product lines or services to increasing the number of employees you have working for you, doing too much too soon can jeopardize your entire business.
To find out if your business is ready for expansion, take a look at these key indicators.
You've Got a Strong Team that Can Deal with Business Expansion
Behind every successful company is a team of dedicated, passionate, and reliable employees. And when it comes to expanding your business, you'll have to relinquish increasing amounts of control. Therefore, can you trust your team to make key business decisions for you, and will they be able to cope with the power you're giving them?
Look at your team and consider whether they'll still be working for you in a few years' time. Who do you need by your side when you do move forward?
You've Got a Loyal Customer Base
The decision as to whether business expansion is right for you will depend largely on your customers. If you've got lots of customers who are urging you to expand, it's a pretty good sign that there's demand for your products or services, and you've got a loyal customer base that you can rely on. Ask yourself whether customers go out of their way to find you and whether they keep coming back. If they do – these are strong indicators that your business could be ready to expand.
You've Reached Maximum Capacity
If you're struggling to keep on top of demand, you might need to expand soon. But first, you'll need to make sure this isn't just a temporary spike and that the constant flow of orders will still be there in a few months' time. Equally, business expansion shouldn't be based solely on increased demand.
You've Got a Proven Business Model
When you can put systems in place and set goals and you can partly attribute this to your current
success, you may be ready to grow your business. And, if you've got a proven business model in place, one of the best ways of expanding rapidly could be franchising. When you've got a model that can overcome the challenges of starting a business, this could be a sign that creating a franchise from your brand is the best way forward.
These systems are fundamental to any business's growth, regardless of whether it's for a franchise or not. You need to be confident that you can hand over the operations of your business to another person and it'll still run smoothly. And don't forget to make sure you've got extra support in place before you expand, so your team, warehouse, and inventory aren't swamped when the orders fluctuate.
The key to any business expansion is to take your time. Aim for small growth with a solid business plan and follow this to a tee. Build your systems, your profits, your customer base, and your team. Preparing ahead of your expansion will enable you to enjoy it and reap the benefits it provides you with.
Have you successfully expanded your business? Then we'd love to hear from you! Comment with your success story below and share your tips for a smooth business expansion with our other readers.