Business Ownership
Grow Your Small Business With a Conversion Franchise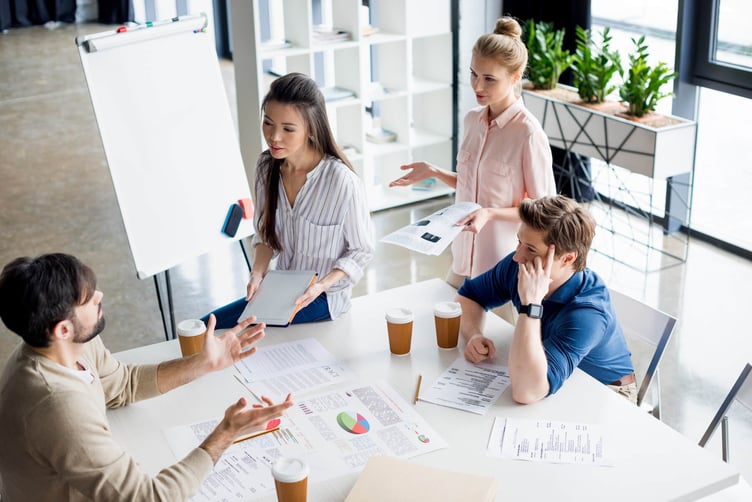 Are you a small business owner who isn't seeing the kind of growth you'd like? Many entrepreneurs dream of owning their own business, and while that can be rewarding, like anything worthwhile, it also comes with challenges. Finding new ways to sustain and grow the business isn't easy, and while you could increase your marketing efforts, add additional services, or expand your hours of operation, it can be hard to grow a business on your own.
However, there is hope for a potentially different path. Converting an existing business to a franchise isn't something all owners stop to consider, but doing so can give small business owners enormous advantages. The main difference between a franchise and a typical small business is that a corporate brand name backs franchises. Rather than trying to reinvent the wheel, a franchise has the advantage of brand recognition, established systems, a well-defined marketing roadmap, and they are part of a community of other small businesses in the industry. If you're looking for systems and processes to help you scale and take your business to the next level, you might be in the perfect position to consider converting your existing business to an established franchise brand.
Benefits of a Conversion Franchise
Work on Your Business, Not in It
It can be easy for small business owners to get lost in the day-to-day aspects of running a business. Your business may rely on you to be involved in every part of it. Research by The Alternative Board found that most small business owners work over 50 hours weekly. Many solo independent business owners also frequently have difficulty switching off after hours.
As part of a franchise, the business aspect is already in place, and processes have been fine-tuned, sometimes making it less dependent on you to be there 100% of the time. Not only that, the franchise is also there to assist owners with technology, marketing, advertising, and operational protocols so they can have the structure and flexibility to achieve a balance between personal and professional responsibilities.
Reach Untapped Growth Potential
Need help with how to grow a small business? You'll benefit from national advertising and brand name recognition by converting your current business to a franchise. Customers may already be familiar with your franchise, which can get you past what may have kept you from reaching your original business goals. You get economies of scale and media purchasing power for your advertising efforts (courtesy of the larger franchise company). In addition to the new customers you bring in, you'll be able to keep your own established customer base.
Take Advantage of Partnerships and Savings
Franchising is all about one thing: support from an experienced network. You're not alone when you own a franchise, with extra support, mentorship, operational playbook, and training available as needed. The network gets you access to things like vendor relationships, purchasing discounts, proven best practices, and a group of people who are experts in your industry.
Neighborly® is the world's largest home services company, and franchises home services brands. As an existing small business owner, what do you get when you become a franchise owner with a Neighborly home service brand? Among the advantages are:
Marketing strategy and materials
Operational/business support
Established business models
Access to technology
Special discounts
Networking opportunities
Reputation management
An Asset to Transfer or Sell When the Time Comes
If you run a small business where the primary revenue engine is you, when the time comes for you to retire or sell your business, you may find out that the value of your business isn't much without you in it. However, with a franchise, the brand, business, systems and customer base can have value separate from you, and this can lead to more favorable valuations in a selling situation. In a very real way, it pays to have foresight and think in the longer term with a viable exit strategy.
Prepare Your Staff For a Successful Transition
With all the advantages a conversion franchise has to offer, keep in mind that it does take thorough preparation and planning to make a successful transition from independent business owner to a franchise owner, with logo changes, signage, website revisions, and new processes to learn.
Communicate Prior to the Transition
Communication is critical to a successful transition. The strength of the franchise model relies on service and brand consistency across the entire network, which means adhering to specific protocols, strategies, and ways of operating. It's also essential to convey to your staff that while there may be some changes, you still control all daily operations, such as hiring, work hours, and culture.
Encourage Them to Stay With the Franchise
As a business owner, your people are among your most valuable assets. When converting to a franchise, you have the unique opportunity to retain the talent within your business. With 75% of home service businesses finding it difficult to find and hire employees, your ability to retain your employees can be a massive advantage to keep the business running smoothly during a transition.
Ensure Your Staff Has Access to Advanced Training
Training and support are two of the main reasons entrepreneurs choose franchising. Make sure to choose a franchise system that values training for both you and your staff.
Convert Your Existing Home Service Business to a Franchise
Do you currently run a business in the home service industry? If you haven't at least considered the possibility of converting your business to a Neighborly home service franchise, you may be missing out on opportunities or leaving growth (and money) on the table.
For more information about the benefits of investing in a franchise with Neighborly, check out our on-demand webinar, How Franchising Can Bridge the Gap Between Business Ownership and Success.