Three Types of Businesses Perfect to Start in Spring and Summer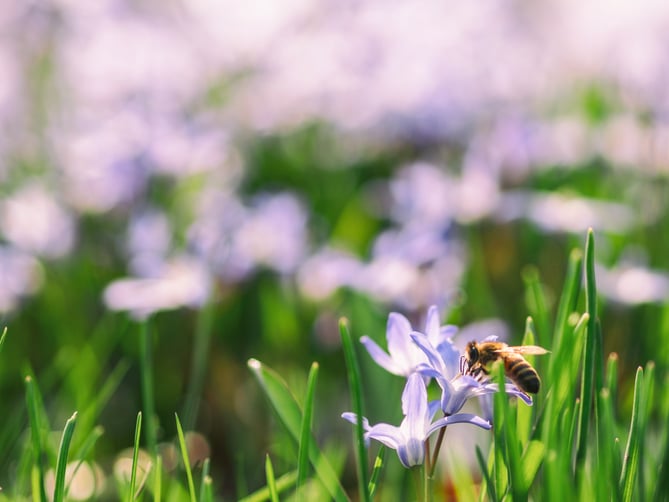 Starting a franchise business takes a lot of planning and careful preparation. There are many decisions to make before choosing the franchise that best fits your life and goals, including deciding whether or not you might enjoy owning a business that is more seasonal than others. To keep from getting overwhelmed with information and options, it's important to spend as much time as possible researching franchise opportunities. You don't want to jump in too quickly, only to discover that you are not entirely happy with your choice. This is a good time to explore why so many business owners choose franchising, as well as to take a closer look at a few of the more seasonal franchise businesses that are ideal for a spring or summer launch.
Mosquito Control
One highly in-demand service business that ramps up in the spring and summer months is insect control. Mosquitoes, ticks and fleas can be a serious nuisance for home and business owners, not to mention parks and recreational facilities. This is where a Mosquito Joe franchise comes in. As a top-rated franchise in the mosquito control industry, a Mosquito Joe franchise offers innovative systems, strong corporate support, and relatively low start-up costs. When compared to starting an insect control business from scratch, these are clear reasons to choose the franchise model. If you time it just right, your Mosquito Joe franchise business could hit the ground running just as warm weather arrives, setting you up for continuing success all year round.
Landscaping
Another great franchise opportunity with busy spring and summer months is landscaping. The need for high-quality landscape design and maintenance has never been stronger. And The Grounds Guys is the franchise business designed to deliver. With a recognized brand and executive business model, The Grounds Guys is a franchise opportunity that can help you grow a successful business while also beautifying the great outdoors. Your landscaping business may be busiest in the spring and summer, but once your business is up and running, chances are you will have no problem providing quality services for clients year-round.
Heating and Cooling Industry
Finally, no consideration of appealing service franchise opportunities would be complete without a look at the heating and cooling industry. Warm weather brings a distinct surge in service calls related to air conditioners, which is why Aire Serv service professionals are on the job. Starting an Aire Serv franchise business is an excellent option for anyone looking to tap into an $82 billion industry that continues to grow year after year. With full training and support, not to mention innovative marketing materials and a proven business model, Aire Serv franchise owners can maximize their business's potential with a carefully timed launch. And, since Aire Serv businesses provide both heating and cooling services, your business is likely to grow steadily through every season of the year.
When it comes to choosing a franchise, it is important to think through the seasonal aspects of each opportunity and how times of high demand might affect your desired lifestyle. If you thrive in the face of a challenge or just like the variety that seasonal fluctuations provide, those are key considerations when choosing the franchise that best fits your life and goals. To make the best choice, information is key. Neighborly has a wide range of resources to help you make the best possible decision. To learn more about Neighborly brands and to check out our family of unique franchise opportunities, visit our website or contact us to speak directly to a franchise advisor.
Photo by Aaron Burden on Unsplash