Hit the Ground Running in 2023 – Advantages of Franchising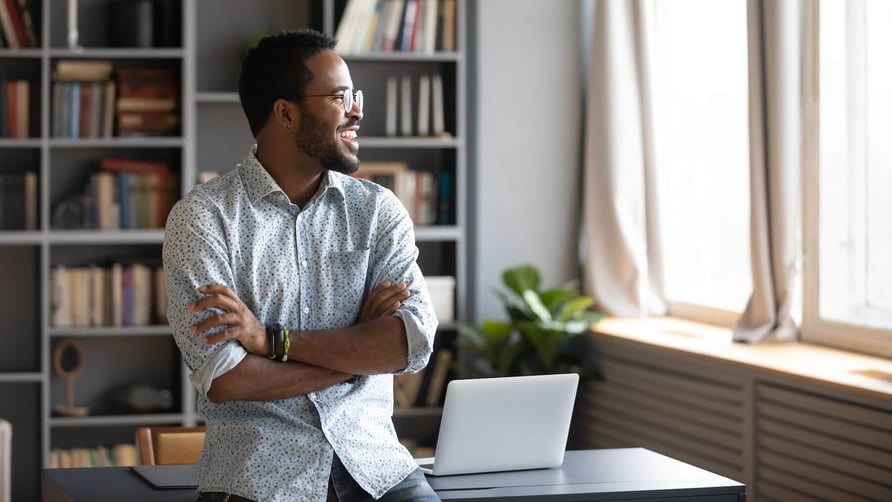 The year is young, which means it's the perfect time to set your goals for 2023. As you look ahead to what you want to accomplish, you may entertain the idea of being your own boss and owning a business. This could be the year you realize your dream of small business ownership.
While some people look to build something entirely from scratch, many prospective owners consider franchising to propel them more swiftly into business ownership. It's no wonder that more than 11% of all businesses are franchises, according to the U.S. Census Bureau.
What is it about franchising that is so appealing? While there are many advantages, a key reason is that the right franchisor can provide you with valuable insights about starting a business, along with additional training and support, so that you hit the ground running.
If you have considered franchising in the past, perhaps now is the time to take action and find out which franchise might be best for you. You should consider location, industry trends, and categories that are currently high-interest among other prospective franchisees.
High growth industries are particularly attractive. For example, home improvement businesses are poised to thrive in 2023, according to many experts. The Neighborly® family of brands is uniquely positioned to capitalize on this growth as our franchise offerings span everything from property management to maintenance and repair to home cleaning and pest control.
After all, as long as people live in homes they will need home services, and Neighborly lets you meet those home service needs with recognizable brands that homeowners trust. How do you choose the right one for you?
Requirements To Start a Franchise
As you think through the franchising opportunities, look inward first. The kind of person you are – and your goals – can point you in the right direction.
Your skills & personality:Are you a hands-on personality, or are you good at delegating? Are you a people-person, or more introverted?
Your professional goals:Do you aspire to grow and manage a large team of employees someday? Do you need a franchise that offers you a flexible schedule?
Your purpose or mission:What are you striving to accomplish? Is environmental sustainability important to you? Consumers who share your same mindset may favor your business. You can align your franchise choice with that sense of mission.
Other variables to consider include:
The learning curve in a particular industry: Will your franchisor teach you what you need to know?
Your local market:Is your state business-friendly? What's the tax and regulatory environment like where you live?
Demand for a particular product or service: Is that demand destined to grow?
The local competition in a field: Who are your competitors locally? Are there a few? Many?
Do your homework. It's important to learn as much as you can about businesses in the industry that speaks to you.
How Does a Franchise Work?
When you start a business, you want all the momentum, and support, you can get. When you're considering a franchise, opt for a reputable franchisor.
This is because established brands have built-in followings – some may even be household names. You benefit from those brands' strong reputations when you enter the marketplace. It can be like slipping into the driver's seat of a racecar that's already zooming around the track!
Meanwhile, as you compare franchising opportunities, you'll also want to inquire about the support framework available. The right support can provide early stability and put you on a path to success.
With the franchise brands at Neighborly, you can feel confident about the support network that lifts new small business owners. Our franchise owners can take advantage of a network of other franchise owners in a range of home service industries. These business relationships can help you build your customer base and navigate early challenges.
After all, Neighborly's many franchise owners have been in your shoes and faced some of the same challenges. We want you to benefit from their hard-won wisdom, to help your long-term success.
Opportunities of Franchising
As you look to make the most of 2023, opening a franchise can spell opportunity in other ways.
Not only can you be your own boss, but you can chart your own course. To reap the rewards, follow the business plan and focus on learning all you can about your franchise and the industry. Remember, a leader among franchising companies like Neighborly will keep up with market trends and advances in technology, helping you stay ahead of the curve.
Starting the right franchise can give you the chance to succeed even during economic rough spots. That's especially true if you rely on the support and experience of your fellow franchise owners and your franchisor. They can work with you to develop a business plan that has a demonstrated track record of success, taking into account what experts predict about the year ahead.
Take Hold of the Advantages of a Franchise for 2023
You face a crossroads here at the beginning of 2023. What will the year bring? What will you do for yourself in the next 12 months?
Realize your dream of running a small business by taking those first bold steps toward franchise ownership – steps that can put you on the path to success. Get started today by downloading our free E-book or reaching out to us directly to talk to one of our experienced franchise developers.