Guide to Quitting Your Job in 3 Easy Steps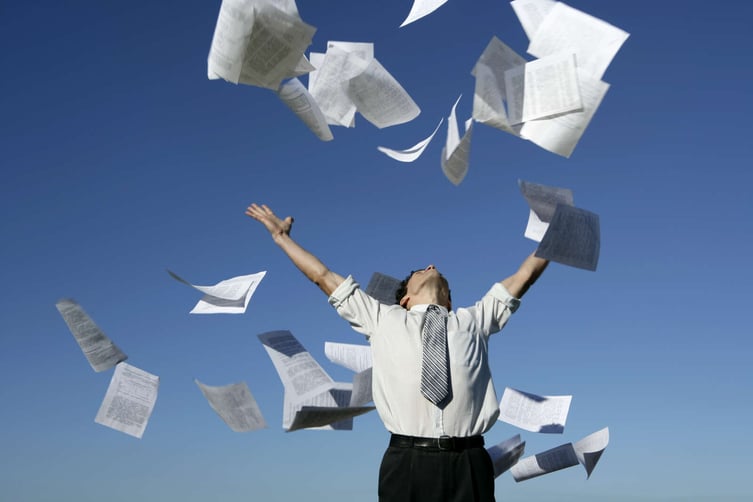 Resigning from what appears to be a stable job to take on a new business opportunity can be an exciting experience, but also a fearful one because you may be wondering:
Am I making a HUGE mistake?
How can I know I won't fall flat on my face, ruining my finances?
How can I know I will actually make some money?
If this doesn't work, how will I support my family? And on and on.
The simple fact is that you currently have no control over your continued employment. You could get a new boss who decides to let you go. Your employer could go out of business! You could find yourself cheek-by-jowl with a coworker you abhor, one who makes your life miserable and you quit just to save your sanity.
Quit that soul-sucking job in just 3 steps!
1. Make sure your finances are in order.
It's wise to have at least a year's worth of living expenses either socked away, available in a loan, or at the ready in the form of a spouse with a job that provides enough income to live on. Franchising isn't a huge risk like starting a business from the ground up can be, but it's always advisable to squirrel enough away for a rainy day. Or rainy month(s).
2. Change your mindset.
No more benefits. No more dual income family. No more paid vacation days. No one else to pass the buck to. It's all you. Distractions galore will be calling your name and so you will need to put on that disciplinarian cap of yours and make sure you stay focused!
3. Resign like the professional you are.
Provide at least two weeks' notice. If possible, give notice about a month or so if you are in management, yet be prepared to leave immediately if your employer asks you to (some will).
Write up a short resignation letter. Keep it simple: thank your boss for the opportunity to work with him/her and then say you are starting a business and so will be leaving. Wish the boss and the company well. Never swear, badmouth, complain, or air a grievance in the resignation letter: just resign. There's absolutely no reason to "explain."
Own a home-based business, and you control everything.
With your franchisor's help and tons of hard work, you – and only you – can decide when to start and when to "quit." So when the time comes to leave your day job because you're opening a dryer vent cleaning business or any other franchise, here's how to do it:
Your dream of entrepreneurship awaits!
Freedom waits for you as a franchisee with a vent cleaning business with Dryer Vent Wizard.
These are affordable franchises (the cost to start one is less than $100,000) with a proven business model and great leadership. You'll be able to work from home, set your own hours, and grow as large – or stay as simple – as you wish. Our franchise allows you to save or add to retirement income and you can work to eventually pass it on to family members.