How to Increase Plumbing Profitability with Multiple Revenue Streams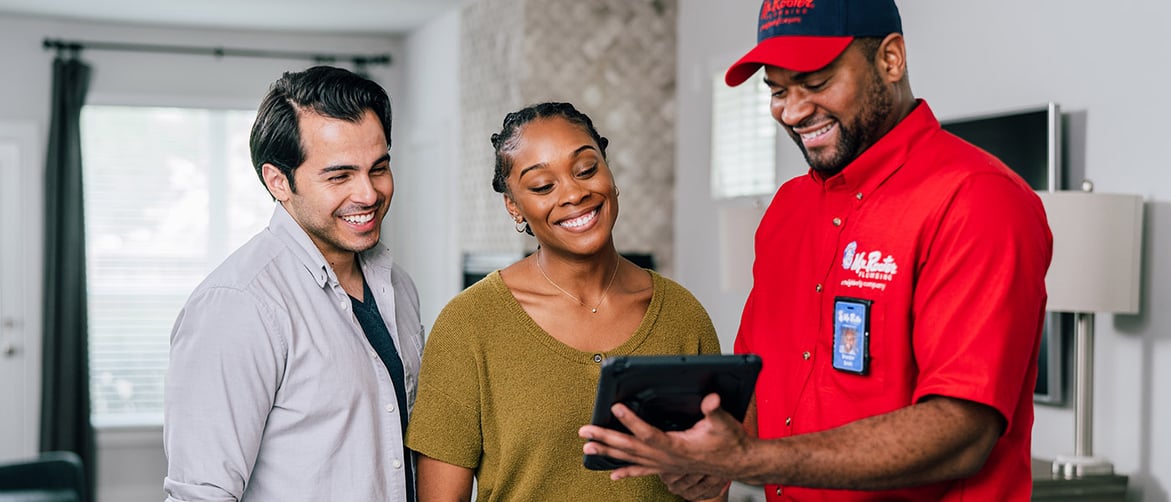 A common misperception among small business owners is that having just one income stream is enough. While for some, this can adequately support their business through one niche, for many businesses this simply isn't a strategy for growth.
In the plumbing business in particular, industry competition plus economic uncertainty could spell disaster for niche businesses. In contrast, having multiple income streams can help stabilize your business and make it more resilient to outside forces. Let's take a closer look at why multiple revenue streams are important and explore three potentially profitable options you should consider adding to your plumbing business.
The Importance of Multiple Revenue Streams for Plumbing Businesses
In today's economy, it is becoming harder for small businesses to stay afloat. This is particularly true of those reliant on a single income source. The last few years have demonstrated that things can change quickly, and market demand is always fluctuating. One way to mitigate these uncertainties is to develop multiple streams of income for your plumbing business.
Having multiple income streams allows you to diversify your business's risk, reduce dependency on external factors, and create a more balanced cash flow. You are not as reliant on a single source of income, it makes your plumbing business more resilient to changes in the market or economy. That is because if one income stream slows down, you have others to fall back on.
For example, if the market for your primary service is down, you can offset this by selling other services that are in demand. In this way, you can take advantage of different market conditions to keep your business on solid ground. Additionally, this strategy allows you to reach new customers and access untapped markets. You may discover a demand for services that complement your current offerings, which may lead to increased profitability and growth opportunities.
To achieve these results, however, you'll need to make sure that you are adding services that your customers want. Here are the top three ways to achieve multiple revenue streams successfully.
Offer Additional Plumbing Services
When you first started your plumbing business, you may have specialized in handpicked jobs and mostly stuck with your niche. If so, you're not alone! As your business grows, this strategy simply won't get you to your goals. Chances are, you're missing out on other revenue opportunities, as well.
Missed opportunities are the best place to start to identify plumbing services that you could add to your business. The key here is to offer additional plumbing services that complement the ones you already have. Your first step is to consider your customers' journey.
Your current services may provide what a customer needs today, but then you may not hear from them again for weeks or months - until they need that service again. Thinking about your customers, consider what services they might need in addition to the ones you already offer. Services that might bring you back on a more regular basis.
Examples of complementary plumbing services you could offer include:
Emergency, after-hours plumbing
Slab leak detection
Trenchless sewer repair
Backflow testing and repair
New construction
Water filtration
Water heater installation
Drain cleaning
Fixture installations
By adding one or more of these services to your existing services, you can increase the value of your business to your customers as well as set your business up for continued growth.
Consider Recurring Revenue Streams
A second way to boost your plumbing business profitability is to create recurring revenue streams. Recurring revenue is a valuable strategy for plumbers, but so far building recurring revenue into your business model may not have been at the top of your list of priorities.
Consider this: what if you checked in on your residential customers every 6 months or every year - even when they don't have a plumbing emergency? By proactively reaching out to your customers, you may find that they have plumbing needs that they've been putting off - needs that you could help them with right away.
Keep in mind that there are also some great opportunities to introduce service subscriptions into your plumbing business. Subscription services are becoming more and more popular, and for good reason. One thing homeowners dislike is having to search for a home service provider repeatedly. Instead, they often prefer to have the same trusted provider do their plumbing maintenance regularly.
Common subscription service offerings you may consider include things like routine plumbing maintenance tasks, such as drain cleaning or water heater inspections, tune-ups, and other services that will help people keep their plumbing systems in good working order.
Expand Into New Markets
Another way to increase your revenue streams is to partner with another home service business that offers complimentary services. Homes and businesses need a wide range of maintenance and repairs, a lot of which require professional help. One example would be plumbing and HVAC services. While these two specialties focus on different areas of a home, they are often needed and both are essential.
If you'd prefer to focus on plumbing, consider reaching out to a local HVAC provider and see if you can work out an agreement to refer customers to each other's businesses. Homeowners, in particular, may be grateful for the recommendation.
Increase Your Plumbing Business Profitability with Neighborly®
Whether you are looking to start your own profitable plumbing business or are already in the industry and are considering expansion, one great option is to invest in a franchise opportunity. Franchises are great because they come with the support and guidance of an industry-leading brand. Plus, as part of a franchise network like Neighborly®, you can leverage the power of multiple home service brands to grow your plumbing business!
If you're considering diversifying your plumbing business with franchise ownership, consider the Mr. Rooter® brand! Mr. Rooter® Plumbing is one of the most widely recognized, trusted, and far-reaching plumbing franchise brands in the nation. Visit us online today to learn more about Mr. Rooter has to offer plumbing business owners!