Diversify Your Financial Portfolio with Franchise Ownership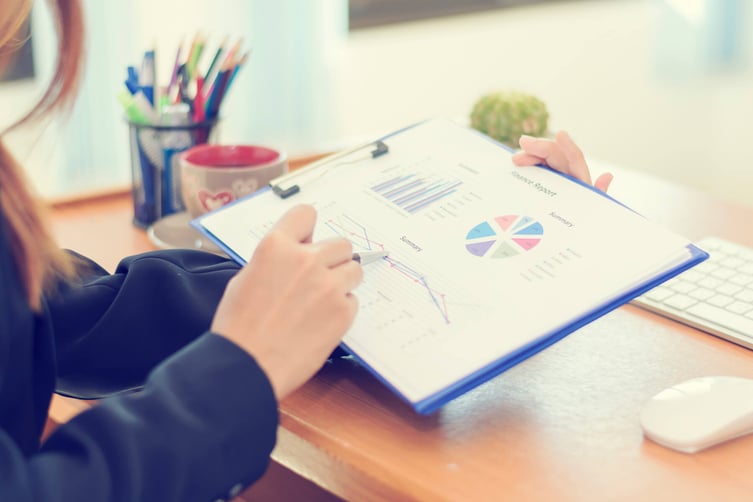 It stands to reason that the more chances you have at hitting a target, the more likely you are to be successful. In math, they call it the law of probability. In business, they call it a wise portfolio diversification strategy.
Following this philosophy, investing in different asset classes like stocks, bonds, real estate and even small business can help you minimize failure – so that if one investment doesn't perform, it doesn't endanger your entire financial future – and maximize success to allow the best chance at financial success with a diversified foundation that aren't all directly tied to the same economic trends.
What is a Financial Portfolio?
As its name suggests, a financial portfolio for a business professional is a collection of stocks, bonds, and cash, along with business holdings and assets like real estate, vehicles, or art. To create a financial portfolio, it's important to identify your long-term goals and regularly monitor and update your portfolio as you go.
A strong financial portfolio will usually have a wide range of investments with a variety of risk levels. This is called portfolio diversification and can protect your assets and reduce long-term risk over time.
What is Portfolio Diversification?
Portfolio diversification is an investment strategy that allocates investments across various financial instruments, industries, and other categories, patterned after the sage advice of not putting "all your eggs in one basket." By diversifying your holdings of various investments to include your own small business, you run a better chance of financial success than if you place all your holdings in the same assets or industries.
The first advantage of this strategy is that it maximizes your return as you have multiple businesses in different sectors, with different partners, featuring different products and services, and pursuing different customers.
The second advantage of portfolio diversification is that it minimizes risk. Three shots at a goal give you a better chance than one or two, right? Diversification allows you a better chance to remain profitable during industry ups and downs as the economy and consumer demands fluctuate.
The importance of diversification can't be overstated. For example, legendary investor Warren Buffet with his holding company Berkshire Hathaway is famous for his approach to investment portfolio diversification. If you look at the businesses Buffet invests in, notice the range of industries from construction to finance to food and beverage to electronics to banking. The challenge is learning how to diversify your portfolio and knowing what holdings and industries to pursue in creating the best mix of businesses for optimum return.
What are the Advantages of Diversifying with Franchise Ownership?
There are multiple reasons for considering a franchise business in your portfolio building and diversification. It has a different risk profile than other investments, and you can have more direct control over its performance. Franchises also offer enhanced operational freedom and can be easier to launch than most start-up businesses. Here are some key benefits:
Recession Resilient.

Service-based franchises are often considered to be recession resilient. Since many franchise opportunities include home services, they are still often required even in an economic crisis. People will always need their heating and air conditioning system operating, their home appliances repaired, and their pipes running smoothly.

Flexibility

.

Whether you're looking to focus on your work-life balance or spend more time and attention on another business within your portfolio, franchising allows you to decide when, where, and how you work. It also allows you to be as involved as you want in day-to-day business operations, whether you assume a full-on or semi-absentee approach.



Start-Up Ease.

One of the best advantages of investing in a franchise is its name recognition and customer familiarity. Not only is there a proven business model already in place, but you begin your business while skipping some of the time-consuming and risky research, development and start-up phase. Many franchises also have low-cost opportunities available.
Neighborly® Can Help
As the world's largest home services company, Neighborly® is here to help you find the franchising investment that best suits you. With 19 different options in the United States alone, you can explore the possibilities and discover the opportunity that best fits your needs. Along with your variety of options, with Neighborly you also get access to an established business model, training, and marketing and operational support, to help you build and grow your business with confidence.
Download our Franchising: A Path to Your Future to learn more about franchise investments and see if one is right for you. You can also contact us to learn more today!