Franchising 101
Why Multiple Revenue Streams are a Window Genie franchise owner's best friend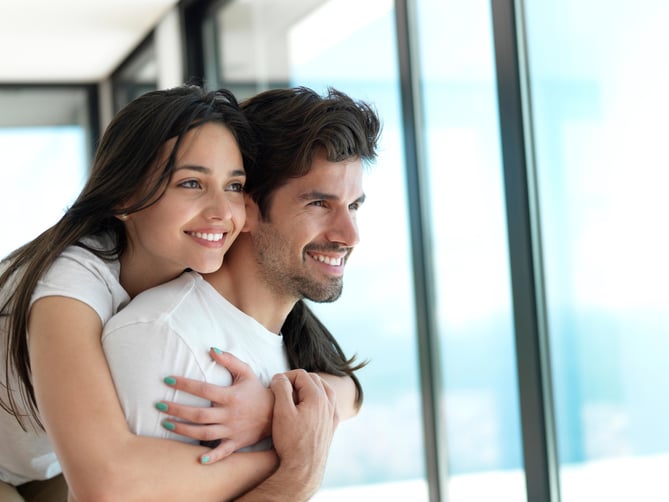 Window Genie window cleaning franchise unlocks key to franchise profitability
Window Genie is devoted to providing better customer service and doing whatever we can to help our franchisees do well, and our plan for multiple streams of revenue helps us accomplish both goals.
Window films, applied for either security or energy savings, are one of our most lucrative lines of revenue.
Window Genie's core services are:
window cleaning
window tinting
pressure washing
gutter cleaning
holiday lighting
Under each of those umbrellas are a number of services that help customers preserve and maintain their homes — and give franchise owners a variety of ways to generate income for their business. Gutter cleaning is a natural fit for most of our franchises — hey, you've already got the ladders out to clean the windows. Pressure washing can be applied to houses, decks, sidewalks and driveways, so there are always lots of income opportunities there.
Most unique among our core services is our window film business. No other national window cleaning company offers energy-saving and security window films. Our window film service has proven to be very lucrative. In 2013, Window Genie sold more window film to customers than in the previous five years combined.
Customers love the window films because they block as much as 80% of the sun's rays, saving them money on their utility bills, reducing glare and fading. The security films providing an extra layer of security for their homes, making the window glass virtually unbreakable. And, the films are also aesthetically pleasing. Franchisees love them because they offer a potentially lucrative revenue stream and a good way to make money during winter months. In addition to residential window films, which is our primary market, we also offer commercial window tinting.
"No one thinks to get a window cleaning or pressure washing franchise," says President and company founder Rik Nonelle. "They may not be looking for that specifically, especially with so many franchises out there — pizza, frozen yogurt, home health care. It may not spring to mind as a great scalable model. But now you have the opportunity to sell all these other things that have a big profit margin, and you have the opportunity to bring in repeat customers."
Window Genie is more than just a window cleaning franchise. As our motto says, "We clean windows and a whole lot more!" With nearly 200 franchises across the country, Window Genie is continuing to expand. If you're interested in learning more about owning a simple, scalable business with multiple streams of income, fill out the form at right or give us a call. We'd love to hear from you!