Can You Work in Property Management?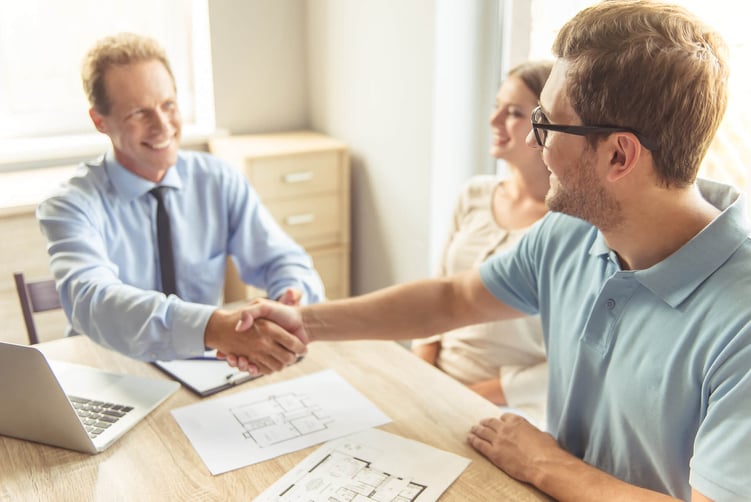 Last year was a turbulent year for the real estate industry – both commercial and residential. Property values fluctuated wildly across the United States, and many would-be homebuyers found themselves suddenly priced out of previously affordable markets. In some ways, all this volatility has made quality rental property management more important than ever.
In 2022 the rental and property management sector thrived amid a backdrop of inflation, recession fears, and high mortgage interest rates. And that growth is expected to continue through 2023 - and beyond. For entrepreneurs, this makes professional property management one of the best business opportunities available.
There's just one potential problem: Can you be a property manager without previous industry experience? Many people are curious to know how to break into the field. The answer is yes, it is possible to become a property manager without previous experience. It's important to look into where you plan to do business, and note licensing requirements, which tend to vary from state to state.
Why You May Want to Consider Becoming a Property Manager
There are many great reasons to become a professional property manager. For example:
Rapidly Growing Field
The global property management market size is projected to reach $37.25 billion by 2029. Part of this growth is being driven by high home prices and fears of a recession, both of which make buying a home more impractical and unattainable for many people. Instead, people are renting longer and in higher numbers than ever before.
With the rapid growth of rental properties, there is an increased demand for property managers for property owners who wish to take a more passive approach. Do-it-yourself property management is on the decline as more and more rental property owners require the kinds of services that a professional property management company can offer.
Potential for Recurring Revenue
Property managers have the potential to generate a relatively more predictable income month to month as they become more familiar with the industry. Property managers also have the option to expand their service offerings, thereby growing their client base and your income as desired.
Varying Tasks and Responsibilities
As a property manager, you will have the opportunity to take on various types of responsibilities. In fact, no two days will be alike! In addition to growing your business, you may find yourself busy screening applicants, communicating with tenants and your property owner clients, collecting rent payments, scheduling property maintenance and repairs, and doing dozens of other tasks day-to-day. This can make property management an exciting and fulfilling career for the right person.
Property Management Requirements
The ability to own and operate a property management business and the associated licensing requirements vary by state, locale, and, in some cases, by property type. For this reason, you must diligently research the requirements in your state before getting started.
In states where licenses are required, you may need to have one or more of the following:
High School Diploma
In many states, the minimum requirement to work in property management is a high school education. However, completing additional coursework, earning a bachelor's degree, or gaining real estate experience can help put you ahead of others in the field.
Specialized Certifications
In several states, to become a property manager or to own a property management business you must also apply for one or more specialized certifications. These may include, but are not limited to:
Certified Property Manager (CPM): This certification is offered by the Institute of Real Estate Management (IREM) and can be obtained after completing a series of classes and passing an exam.


Residential Management Professional (RMP): Offered by the National Association of Residential Property Managers (NARPM), this certification can be earned if you are a NARPM member and can demonstrate professional experience.


Certified Manager of Community Associations: This certification can be obtained by passing an exam and meeting the requirements of the Community Associations Institute (CAI).


Real Estate/Real Estate Broker License: Depending on the state, you may be required to have a real estate license or a Real Estate Broker License to work in property management or to own a property management business.


State or Local Property Management Licenses: Some states require property managers to obtain a specific property management license before they can own or operate a property management business.
If you plan to work independently or as an employee property manager, these certifications may help you gain the appropriate experience and/or licensure you'll need to get into the industry professionally.
Start Your Own Property Management Business
Many self-starters see the potential in professional property management and want to start a property management business. For these go-getters, working with an organization that can expedite their path may prove invaluable.
The good news is that a property management franchise could be an ideal option to help prospective interested entrepreneurs get into business relatively quickly in the market of their choice. Franchising with a national brand like Real Property Management can give you the training, coaching, and support you need to get into business for yourself, not by yourself.
When you choose to start a property management franchise business with Real Property Management, you will gain access to many benefits including extensive training, national brand recognition, and world-class marketing with low start-up capital requirements compared to many other franchised businesses. Our franchise system is designed to help you grow your successful property management business by providing the tools and resources you need and want along the way.
Could property management and franchise ownership be the path for you? Find out by visiting us online or downloading our Real Property Management Franchise guide today!
This post is for informational purposes only. You should not construe any such information or other material as legal, tax, investment, financial or other advice. All content is information of a general nature and does not address the circumstances of any particular individual or entity.
This information is not intended as an offer to sell, or the solicitation of an offer to buy, a franchise. It is for information purposes only. Currently, the following states regulate the offer and sale of franchises: California, Hawaii, Illinois, Indiana, Maryland, Michigan, Minnesota, New York, North Dakota, Oregon, Rhode Island, South Dakota, Virginia, Washington, and Wisconsin. If you are a resident of or want to locate a franchise in one of these states, we will not offer you a franchise unless and until we have complied with applicable pre-sale registration and disclosure requirements in your state.