Business Ownership
Grow Your Glass Business With 7 Key Services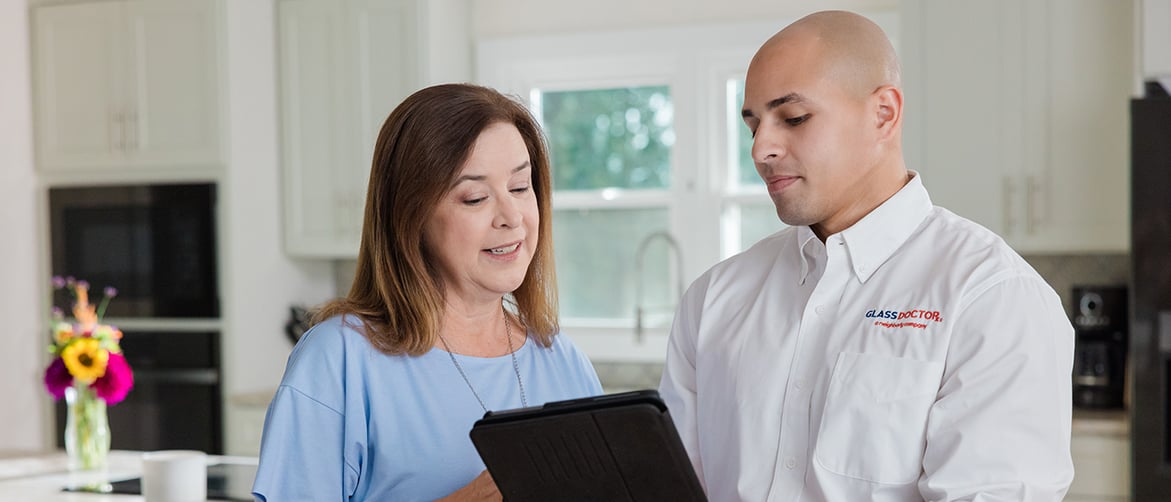 Does your residential or auto glass business need a boost in customers and sales? If so, you're not alone. The glass business has offered lucrative rewards for years, but like all businesses, you can only go so far by focusing on one or two core service offerings.
Today's glass businesses are recognizing new potential opportunities to expand their service offerings. In fact, embracing multiple revenue streams and strategic add-on services can provide customers with comprehensive solutions for their glass needs and boost your bottom line at the same time.
To differentiate you from your competitors and increase business profitability, here are 7 services to consider adding to your glass business.
7 Services to Offer at Your Glass Business
1. Mirrors and Shower Doors
Along with window and auto glass, there is a growing demand for glass mirror and shower door installations and replacements. In 2022 alone, 27% of homeowners completed a bathroom renovation, making it the most popular room in the house to update. Homeowners don't just want to update their bathrooms for style and functionality. Statistics show that an updated bathroom increase home values, as well.
By tapping into the demand for modern bathroom solutions, you can create additional sources of revenue that complement your current offerings. Plus, if you offer shower doors as a service to residential customers, it can become easier to upsell them on a bathroom mirror (or vice-versa).
2. Custom Glass Solutions
To really stand out in the glass industry, another service to consider is offering customized glass solutions tailored to clients' specific needs. Whether it's replacing the glass in an unconventional window shape or creating a personalized glass tabletop, custom solutions enable you to address the specific and unique needs of your customers. The added benefit is less competition in this niche part of the market, allowing you to attract clients that would otherwise be out of reach.
3. Energy Efficient Glass Upgrades
With the increasing emphasis on energy efficiency and eco-friendly solutions, offering energy-efficient glass options can be a very lucrative option for your glass business. Nationally, the energy efficient glass market is projected to reach $26.5 billion by 2030. By getting into the market now, you can better position your business for increasing profitability.
This can help you position yourself as a business that offers green solutions for customers seeking that kind of option. For example, offering installation for insulated or double-glazed windows can help customers save on energy bills and reduce their carbon footprint. By promoting energy-efficient glass products, you can demonstrate your commitment to environmentally friendly practices, attracting customers who share similar values.
4. Window Tinting Services
An often-overlooked service for business in the glass industry is window tinting. Window tinting for both residential and automotive glass is a growing industry. In fact, the automotive segment alone led the market and accounted for more than 35.8% share of the global revenue in 2022. The demand for window tinting is related to its many benefits, including improved UV protection, glare reduction, and increased privacy. These advantages can make this an appealing add-on to your glass business.
5. Pet Door Installation
The increasing number of pet owners and changing lifestyles have created a new interest in the pet doors market. There are estimated to be more than 30,000,000 house pets in North America. And pet owners need pet doors in a wide variety of settings. Perhaps this is why the market for dog gates, doors, & pets is estimated to be valued at $538 million in 2023 and is expected to reach $788 million by 2033. What these numbers show is that this relatively niche market is poised for significant growth in the coming years, with a growing interest in glass pet doors.
6. Safety Glass
Typically, when we think of laminated glass, the automotive and commercial markets come to mind. But not only can safety glass be a service offering for auto glass businesses, there is growing demand for residential safety glass as well. The benefits of safety glass include soundproofing, energy efficiency, and safety - all things that today's homeowners are looking for. The laminated glass industry as a whole is projected to grow from $20.8 billion in 2021 to $27.8 billion in 2026 in the United States. This makes safety glass a potentially lucrative service offering for many glass businesses.
7. Headlight Restoration
If your glass business already caters to auto glass clients, why not add headlight restoration to your service offerings? Foggy, discolored headlights are a common issue for many vehicle owners, making demand for headlight restoration consistently high. For most people, headlight restoration is more cost-effective than complete headlight replacement. It also offers clients an affordable way to improve the appearance and functionality of headlights. Offering both auto glass and headlight restoration can help you cross-sell services more easily, since customers who come in for windshield repairs or replacements may also be interested in improving the appearance of their headlights.
Grow Your Business with Glass Doctor®
Growing a business can be a challenge. And diversifying your residential or auto glass business with one or more of these strategic add-ons not only expands your service offerings but also strengthens your brand's value. But growing a business alone can be tough. Wouldn't it be nice if you had expert advice on how to expand your glass business in the most effective way possible?
If your answer was yes, then perhaps you should consider joining the Neighborly® franchise family! Glass Doctor®, part of the Neighborly family of brands, is an industry-leading glass franchise specialized offerings in both auto glass services and home and business glass services. By joining a respected franchise brand, you can take that next strategic step toward unlocking business growth, access valuable resources, and create new opportunities.
Learn more about franchising with Glass Doctor by visiting us online and downloading our Franchise Guide.