Five Signs You're Ready to Start Your Own Business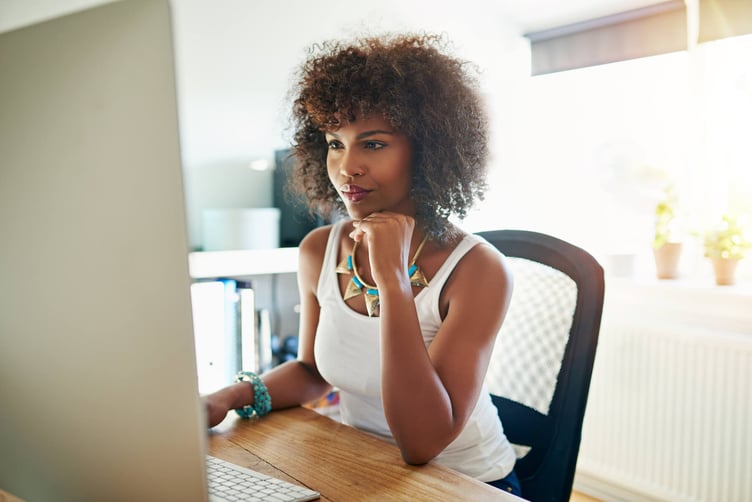 If your dream is to start your own business, you're not alone! In fact, 55% of adults in the U.S. have started at least one business in their lifetime. Starting your own business can be intimidating, and deciding if the time is right can be difficult. However, business ownership can be an incredible experience and give you the opportunity for a better future.
#1: You're Passionate About Your New Business Idea
Find your passion! Starting a new business takes significant time and energy, so business owners need to be passionate about their new business idea. A crucial component for any successful entrepreneur, passion can help motivate you to work hard, fuel your creativity, and give you the enthusiasm you need to stay focused on your long-term goals.
Business owners may also find that being passionate about their new idea can help them make better business decisions, pushing them to think critically and objectively as they determine what will help their business to thrive.
Passion is often contagious, and business owners who are passionate about their business idea are likely to attract others who can share in their vision, which can be incredibly helpful when it comes time to find investors or hire employees.
#2: Your Personal Life is Stable
Launching a new business requires a significant commitment, which can have major implications for your personal life. For example, the lack of financial stability may present you with new stresses and will likely affect your entire family. If another big event in your life currently requires your time and attention, such as getting married or welcoming a new addition to your family, there might be a better time to start a business.
No matter when you do it, starting your own business will likely be stressful. While there is no perfect time to start a business, choosing a time when you're not in the middle of any other major life changes is helpful.
#3: You Understand Your Marketplace
Before launching your business, you should understand the industry you're about to enter. As you build a business plan, you'll conduct market research to help provide you with a clear idea of your customers, potential competitors, and the overall business landscape.
Industry research helps you make the best decisions for you and your new business. You'll want to see how your industry performs historically, who potential competitors are, and where the best place to locate your business may be. This may include the following areas:
Demand
Market size
Market saturation
Economic indicators
Location
Pricing
Your future business success depends on how well you know and can serve your customers. Conducting thorough market research is crucial for helping you make better business decisions and avoid costly mistakes.
#4: You're Ready to Be Your Own Boss
According to Forbes, 62% of Americans want to be their own boss. One of the benefits of starting your own business or a franchise is being your own boss, allowing you to run your business how you best see fit and creating a flexible schedule to align with the type of personal and professional lifestyle that you would like to have.
#5: You've Researched the Start-Up Process
Understanding the start-up phase of opening a business and knowing what questions to ask when starting a business can save you from surprises as you prepare to launch. This process can look different depending on the industry you're entering and the type of business you're opening.
When opening a franchise, you can streamline the start-up phase and begin your business venture with an established business model. With a strong company framework in place and the potential to take on lower risk with an accessible support network, tools, and resources, opening a franchise can be an excellent way to start a business.
Consider Opening a Franchise Business with Neighborly®
If you're considering opening your own business, look into franchising to see if it's a fit for you.
With Neighborly, you receive a tested business model, operational resources, and a supportive network to help make your business ownership goals a reality.
Download Franchising: A Path to Your Future to learn more about franchising and how Neighborly can help you get on the path to success.