What Are The Best Franchises To Own?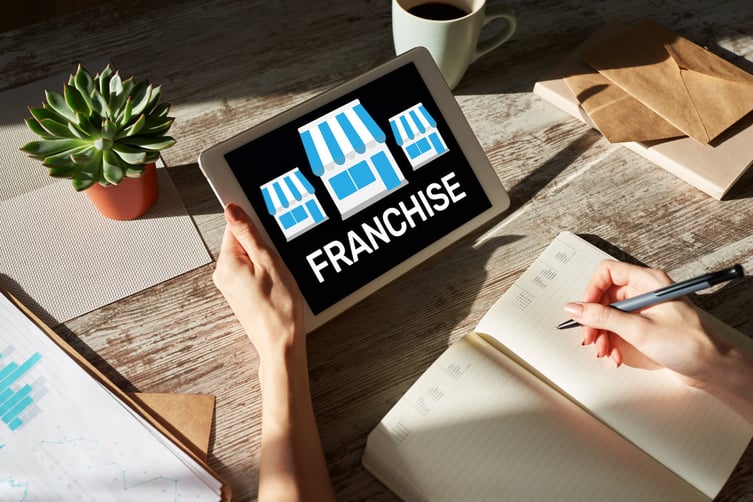 Investing in a franchise is an excellent way to start a business, become your own boss, and create a legacy. With a strong company framework in place, including brand recognition, elite business knowledge, ample resources, and proven processes, franchising is becoming an extremely popular route to business ownership.
Franchise business ownership also helps entrepreneurs avoid typical start-up risks compared to building a business from scratch. In fact, the 2-year success rate for franchises is 12% higher than for solo small businesses with 92% of franchisees still going strong after two years. Despite the unique challenges all businesses and industries have faced over the last few years, the International Franchise Association (IFA) anticipated franchise location growth of 2.2% in 2022.
The question isn't, "is starting a franchise a wise investment strategy?" It's, "Which franchise offers the best return for your investment, and which one is the best match for your skill set and career vision?" Let's look at some of the most attractive franchise opportunities.
Food Franchises
Pizza Hut®, Chick-fil-A®, Subway®, Starbucks®. You've undoubtedly dined at each of these. Food and beverage franchises include the most popular fast-food chains, casual dining, and even food trucks. While they can be a lucrative opportunity and offer many of the benefits of franchising, they come with significant challenges.
First, they are one of the most highly competitive of any business industry. Think how many times you pass a food or beverage business every day. There are hundreds in most towns in America. Also, running a food franchise comes with various operational expenses, including rent, utilities, food costs, and equipment maintenance. High overhead costs can significantly impact profit margins.
Unlike industries that provide an essential need, food franchises are subject to changing consumer tastes and preferences. This can affect the demand for certain types of food trends. And the food industry is subject to stringent health and safety regulations. Compliance requires continuous monitoring, proper training, and maintaining cleanliness standards which can be time-consuming and costly.
Gym and Fitness Franchises
As health consciousness continues to rise, fitness franchises have shown sustained growth. Businesses in this industry include gyms, yoga studios, and wellness centers. While a fitness franchise can offer attractive opportunities to capitalize on the growing wellness trend, many disadvantages should be considered.
Running a gym franchise involves significant overhead costs, including rent, utilities, equipment purchase and maintenance, and salaries. Managing these expenses while maintaining profitability can be challenging. Also, the success of fitness franchises relies heavily on location. A poor location or changes in the surrounding area's demographics can negatively impact success.
In addition, health and fitness spending may be considered discretionary, making the industry sensitive to economic downturns. During tough financial times, individuals may cut back on gym memberships and personal training sessions or find more economical ways to exercise.
One of The Best Franchises to Own: Home Service Franchises
Among franchise options, in our humble opinion home service franchises stand out as some of the best to own. Including cleaning, lawn care, handyman services, pest control, and more, these business offerings provide an essential service universal to most consumers. Here are the top three categories of franchises:
Home Repair Franchises
Home prices are increasing and many homeowners are choosing to stay in their homes rather than move. However, maintaining an older home comes with additional costs. Even with preventative measures over time, normal wear and tear occurs in all homes and needs regular repairs. This creates demand in the marketplace for businesses that help owners improve the value of their homes.
Neighborly® Repair Brands:
Home Maintenance Franchises
Ongoing maintenance makes a home more attractive and desirable and protects the owner's investment in the property. Since the average homeowner spends roughly $1,400-$2,300 on regular maintenance per year, excluding unexpected home repairs or replacements, businesses that benefit from ongoing home or commercial property maintenance are attractive opportunities.
Neighborly Maintenance Brands:
Home Enhancement Franchises
Whether it's a fresh coat of paint or installing a new fence, homeowners often need an experienced set of hands to get the job done. Franchises in the painting and remodeling industry offer entrepreneurs an opportunity to tap into the trend of home improvement and enhancement. Owning a franchise with name and brand recognition, a tested business model, as well as marketing and operational support, can make all the difference.
Neighborly Enhancement Brands:
Benefits of Home Services Franchises
The home services family enjoys franchise offerings with some of the most attractive business advantages. Since these franchises offer services that are in constant demand—from cleaning and maintenance to repairs and renovations—these services cater to homeowners' essential, everyday needs, ensuring a consistent stream of customers. Also, even with economic fluctuations, many homeowners continue to require essential home services. This resilience makes home service franchises more stable and less susceptible to economic downturns.
Homeowners from various demographics, including families, professionals, and retirees, rely on home service providers. This diversity provides a broad customer base, reducing dependency on a specific market segment. And many home service franchises can be operated from home, reducing the need for expensive commercial space. This leads to lower overhead costs and higher profitability of success.
Consider Owning a Neighborly Franchise
There is no shortage of great companies with established brands, proven processes, and quality products or services at Neighborly. The home services industry continues to grow and owning a franchise that specializes in home repair, maintenance, or enhancement offers budding or established entrepreneurs intriguing growth opportunities today.
If you want to learn more about Neighborly's family of franchises or support network of fellow entrepreneurs, or if you'd like to discover whether franchising could be a good path for you, take our quiz or talk to a franchise developer today who can help you find the concept that is the best fit for you.