Business Ownership
Career vs. Business Ownership: Which is More Secure?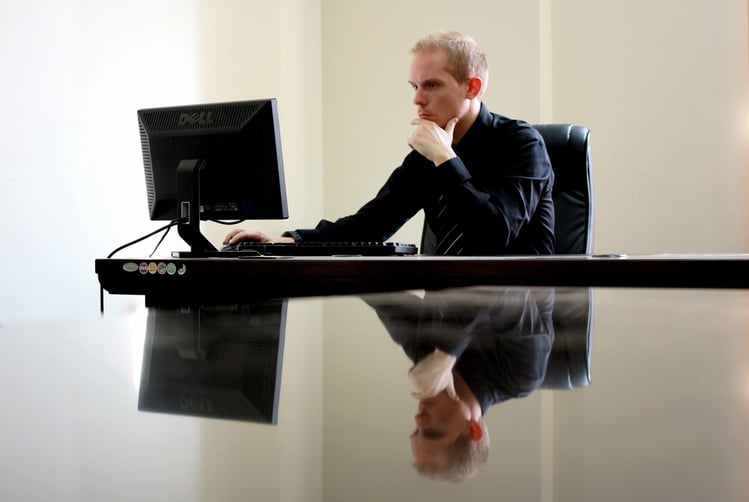 Let's say you've worked in management or in some type of corporate job your entire career. You've done well financially – you own a home, two or three cars, you take a nice vacation at least once a year with your family, you're saving for your children's college education.
Meanwhile, you have a friend who works as a plumber. He's an independent and has one employee. He does well – when he's solidly booked. But he confides that marketing AND providing services to his customers at the same time is difficult so he regularly goes through lulls in the amount of business he has which means he and his family tighten their belts regularly: no going to Walt Disney World this year.
And you say a big thank you to the universe for your secure, well-paying job.
But you're nearing 50 and you've heard rumblings that layoffs may occur at your company.
Should you worry? Yes, you should!
If you get laid off and chances are great that you'll find it hard to get another job that pays you the same amount you're earning now. Living on unemployment insurance while you look to find work (which, once found, has a 50 percent chance of paying you less than your old job) may make your plumber friend's income lulls look pretty darn good. (Especially since he confided that he now banks extra funds when business is great to help him sail through the down times.)
In so many ways the benefits of business ownership far outweigh the "security" of working for an employer, with the biggest one being this: no one can ever lay you off or fire you again!
Another benefit of business ownership? Once your business has been operating a few years, chances are good you'll make more than you did in your former corporate position: 41 percent of small-business owners' (those with fewer than 10 employees) household income is greater than $75,000, while another 29 percent have an annual income between $50,000 and $74,499.
Still, many thinking-about-it entrepreneurs are leery of going it alone. It you are one of them, are these myths of business ownership keeping you on the business ownership sidelines?
I must find the absolute right business to ensure my success.
If "right" in this sense is "doing what I'm already good at," we urge you to expand your concept of "good at" and remember that you have other, highly transferable-to-business-ownership skills such as delegation, management/leadership, business savvy, marketing, and so on.
I could never open a franchise because I really want to be on my own and the franchisor has way too many rules.
Your franchisor really only requires one thing: that you closely follow its systems, processes and procedures. In addition, you'll want to do so because the franchisor's systems have proven to be successful (otherwise the company wouldn't have opened the business to franchisees). You will have plenty of leeway to decide many things: hiring/firing, marketing, which customers to service, and so on.
We offer low-overhead franchises that see you providing neighbors and local businesses dryer vent cleaning services. They are affordable (you can open one in the U.S. for between about $60K and $79K) and you don't need to have a handyman/contractor background to be successful.
A Dryer Vent Wizard home franchise is a great way to own your own business while keeping costs low. Yet it also can grow into a brick-and-mortar enterprise with more employees – and more locations and revenue – for you, should you decide to purchase additional territories.
You have too much great experience to continue working for someone else!
The benefits of business ownership allow you to take far greater control of your family's finances than working for any corporation ever could.