5 Reasons To Start This Custom Home Storage Solutions Business in 2023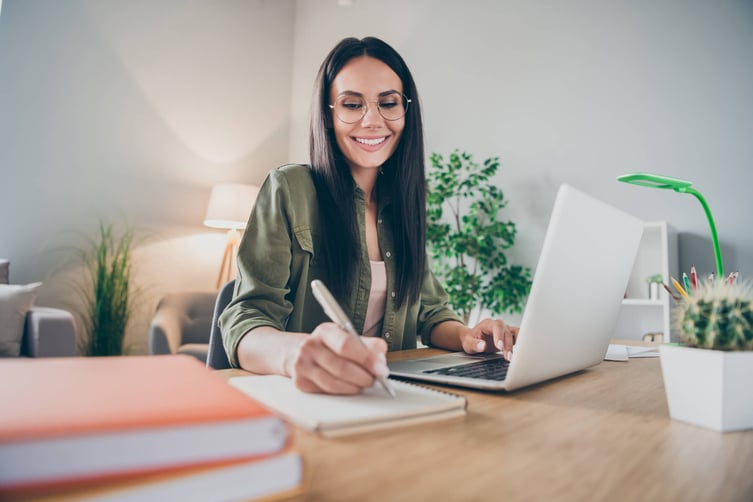 Today's busy world means people are responsible for doing more than ever, and this multi-tasking environment may frequently lead to a more cluttered living space. A custom home storage solutions business turns clutter and chaos into an efficient household space.
A professional home storage solutions business helps customers consolidate, simplify, and organize the items in their homes, solving accessibility challenges and improving their quality of lifestyle. If you enjoy cutting through the clutter and organizing spaces, starting a home-based professional organizing business in 2023 might be your dream job.
What is a Home Storage Solutions Business?
A home organizer turns clutter into an efficient space, helping to guide clients interested in decluttering and organizing their homes through the process of home organization goals.
Professional organizers are good problem solvers, helping their clients make the most of their space. While there are many different types of organizers, their goal is to design an organizational system that makes living spaces as efficient as possible. The best clients for a home organization business are those who don't have the time to stay organized, don't want to organize on their own, or are looking for a custom solution to their storage needs.
Jobs can range from organizing a small shoe closet to designing and installing storage solutions throughout the home. Some professional organizers take a more generalist approach to their business, while others may focus on a particular area of expertise, such as a kitchen or shelving solutions.
5 Reasons To Consider A Custom Storage and Shelving Business
Many people are overwhelmed by the clutter in their homes. Fifty-four percent of Americans say that they are overwhelmed by their clutter, and seventy-eight percent don't know how to deal with it. Home organization isn't just about getting rid of things but also recognizing that everything needs accessible storage.
One niche of home organization businesses is offering custom storage and shelving solutions. This custom storage and shelving niche involves designing shelving systems for cabinets in kitchens, bathrooms, garages, and more.
Here are five trends that make custom shelving a promising business in 2023 and in years to come:
1. Retrofitting Homes for Retirement
Custom shelving and storage solutions are an especially important concern for baby boomers. Millions of baby boomers preparing to live out their lives in their existing homes are actively seeking solutions that retain their value and make their homes safer and more enjoyable to use as they age.
2. The Rise in Apartment Living
Shelving is also a need for younger generations. Due to a possible recession and rising interest rates in the housing market, Gen Z is more likely than any other generation to stay on the trend of apartment living. Living in smaller spaces emphasizes the need for functional space and storage solutions.
3. The Decline in Home Buying
Rising interest rates have cooled the home-buying frenzy somewhat, likely leading many homeowners to choose to stay in their homes rather than move. Houses will still require upkeep, enhancement, preventative measures, and maintenance, which will continue to drive demand for home service companies.
4. Upgraded Home Offices
Remote and hybrid roles are here to stay, and one storage trend that continues to gain popularity is upgraded work-from-home spaces. Whether revamping desk drawers or building onto existing storage solutions, employees continuing to invest in their home office spaces will be a significant trend in 2023.
5. Supply Chain Issues
The last few years have seen a rise in interest in home renovation projects. However, supply chain concerns can impact home improvement timelines. That's where a model like ShelfGenie® saves the day. With two manufacturing plants in the United States, materials are sourced months in advance, and there's no need to wait for a shipping container to come from overseas.
How to Start a Custom Home Storage Solutions Business: Turn Your Organizational Skills Into Income With a ShelfGenie Franchise
Are you interested in working in a booming industry that helps customers solve organizational and accessibility challenges and improve their lifestyle quality? ShelfGenie is a customized, glide-out shelving and organization solution franchise that has remodeled over a million cabinets in kitchens, pantries, bathrooms, garages, and more.
As the only nationwide franchise that designs, builds, and installs custom Glide-Out shelving solutions, our brand is synonymous with high-quality, innovative products. Franchising with ShelfGenie gives you immediate access to an established business model, training, and support ranging from getting up and running to day-to-day management. ShelfGenie also produces all its storage solutions in the United States.
Learn more about the systems and benefits of franchise ownership with ShelfGenie by contacting us to get started today.