How to Start a Property Management Business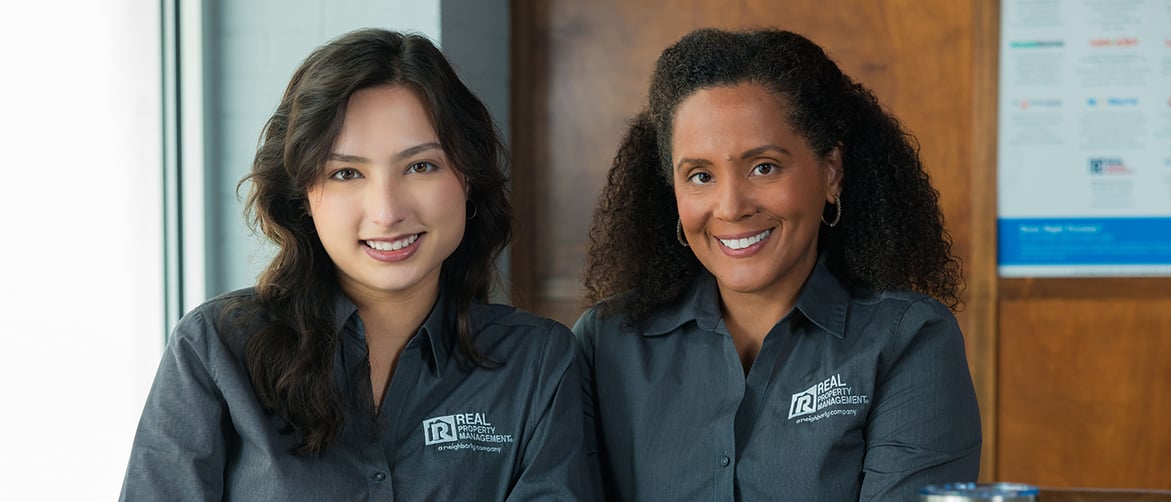 While over a third of the nation's households rent, experts project the global property management market will grow by 9.8% between 2022 and 2029, and the property management industry is projected to surpass $26 billion by 2026.
This growth creates a great demand for professional property management services. However, there's a lot of research, planning, and hard work needed before you dive into this industry. Here are some necessary steps to take before you launch.
Research and Planning
Launching a successful property management company requires a thoughtful and focused approach to strategic planning. This means conducting market research to understand the demand for property management services in your target area. Market research will help you understand the demographics in your area and where to find clients for your new business.
You might want to focus on managing one specific type of property, such as single-family homes or small commercial properties. Although it might seem like managing multiple property types will bring in more business, jumping too fast and working with diverse types of properties can become a barrier to business growth. It will involve chasing after too many distinct kinds of properties, each with its own unique needs. Consider managing one property type first. Then decide if you want to expand your efforts.
Create a Property Management Business Plan
Creating a detailed business plan is an essential part of any successful property management business. This plan should describe your business goals and how you plan to achieve them. It may also help you secure financing for your business because most lenders and investors will require a solid business plan before funding any new venture.
Your property management business plan should contain these elements:
An Executive Summary includes your business mission statement as well as information about you, your operations, and your business location.


A Service Overview describes your business process, including proprietary technology or systems you'll use and your property management specialty.


Market Analysis focuses on the property management industry and your target market, unique strengths, and key competition.


A Marketing Plan defines your key management services and messages, corporate values, target audiences, website, and online marketing strategies.


An Operations Management Plan clarifies your pricing structure and leasing agreements and outlines how you will manage daily tasks and personnel.


Financial Projections involve a budget, your funding sources, financial goals, and short- and long-term revenue and profit estimations.
Each of these sections is an important piece of your business and what you want to achieve. The U.S. Small Business Administration has a variety of property management business plan templates for guidance.
Obtain Property Management Business Licensing
All service industry activities come with inherent risks, many of which individual states try to mitigate through education and regulation. In some states, a simple business license is enough to meet the licensing requirements, while in others a real estate license or separate property management license is required.
The licenses, permits, and certifications required to start a property management business vary depending on your location. Here are some common licenses and permits you might need:
A Business License allows you to conduct business within a jurisdiction and is typically obtained from the city or county. Required in most locations.


A Real Estate Broker's License is often required if you are leasing, renting, or managing properties. Check with your local real estate regulatory agency.


A Property Management License, required in some locations, validates your knowledge of property management practices, ethics, and legal regulations.


Insurance, whether general or professional liability protects against accidents and injuries and can cover you in case of procedural errors and omissions.


Business Registration identifies your business for tax purposes and can come in the form of a limited liability company (LLC), S-Corp, or C-Corp.
Create a Property Management Marketing Plan
After you have created your property management business plan and conducted market research, you can apply these findings in creating a comprehensive marketing plan to attract clients, establish your brand, and achieve sustainable growth. In today's online world, digital marketing is a key to helping your business stand out, generate leads, and increase revenue.
Here are some critical steps to help clarify your message, engage your current and potential customers, and magnify your online effectiveness:
Build Your Online Presenceby developing a professional website that is user-friendly, mobile-responsive, and optimized for search engines. Then create informative and engaging content that showcases your expertise, engages your audience, and builds your online community.

Utilize Local Search Engine Optimizationby including relevant keywords and location-specific content. Also, use tools like Google Keyword Planner to identify the terms used to find property management businesses and claim and optimize your Google My Business listing to improve search visibility.

Email Marketing involves developing an email marketing strategy to stay in touch with leads and clients. This includes building an email list and creating sign-up forms to capture your target audience and sending engaging content like regular newsletters, updates, and industry insights.


Measure and Adjust Your Marketing Plan by implementing tracking tools like Google Analytics to monitor website traffic, user behavior, and conversion rates. Then regularly review your marketing efforts and adjust your strategies based on data and performance.
Franchising: A Better Path to a Property Management Career
While some decide to operate independently in setting up a property management business, others have found a faster and more effective route to becoming a property manager: choosing a property management franchise opportunity with all its many proven and profitable advantages.
The franchise approach can expedite getting a business up and running quickly while avoiding the pitfalls of trying to figure everything out by yourself through trial and error. With a proven property management business model from an experienced franchisor, you can be up and running much faster than if you were to start from scratch.
Real Property Management Franchise
Real Property Management is the largest single-family property management franchise company in North America. With instant brand recognition and world-class marketing, Real Property Management franchisees have access to tools, training, and resources that small, local businesses can't match so they can eliminate costly and time-consuming challenges that frustrate most start-ups.
Real Property Management franchisees have access to these valuable tools:
An Established Business Model
Business Plan Assistance
High-Quality Market Research from Industry Experts
Training and Support
Advanced Property Management Software that Streamlines Operations
Marketing and Advertising Material and Strategies
A National Franchise Network for Collaboration and Sharing Best Practices
Download the Franchise Guide for more details into Real Property Management's turn-key business systems that give you a distinct competitive edge and can help ensure that your property management business is profitable from the start.
This post is for informational purposes only. You should not construe any such information or other material as legal, tax, investment, financial or other advice. All content is information of a general nature and does not address the circumstances of any individual or entity.
This information is not intended as an offer to sell, or the solicitation of an offer to buy, a franchise. It is for information purposes only. Currently, the following states regulate the offer and sale of franchises: California, Hawaii, Illinois, Indiana, Maryland, Michigan, Minnesota, New York, North Dakota, Oregon, Rhode Island, South Dakota, Virginia, Washington, and Wisconsin. If you are a resident of or want to locate a franchise in one of these states, we will not offer you a franchise unless and until we have complied with applicable pre-sale registration and disclosure requirements in your state.