5 Benefits of Investing in a Plumbing Franchise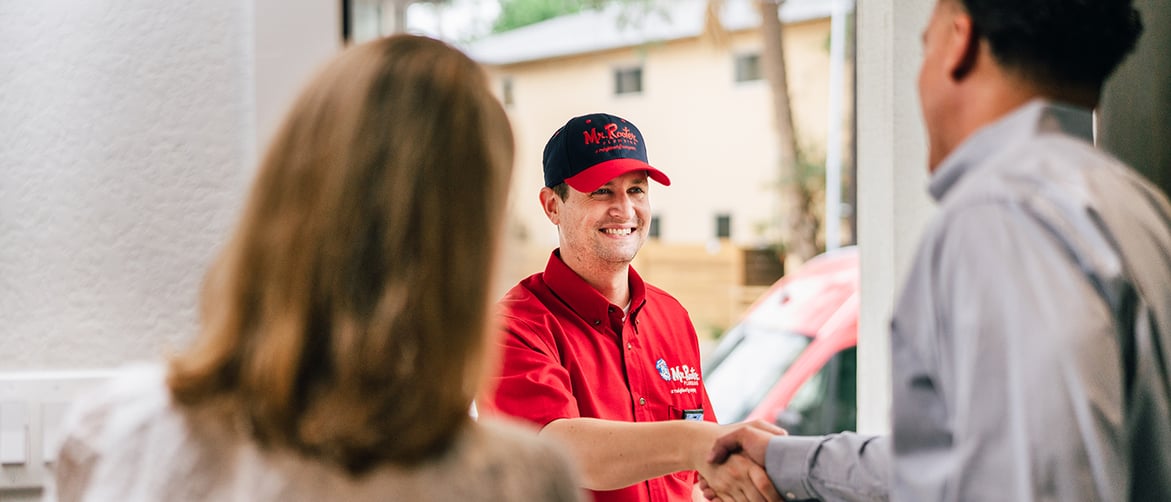 A broken water heater, toilet, or leaky pipe often can't wait. Plumbing services are in high demand from the bathroom to the kitchen, laundry room, and even outdoors. Over twelve million US adults have needed a plumber more than three times between 2022 and 2023.
Even with preventative measures and maintenance, over time, normal wear and tear results in all homes needing regular repairs. By providing services that every home and business requires, the plumbing industry is essential, recession-resilient, and in demand with a growing profit potential, generating $125 billion annually in the U.S.
While starting a plumbing business has its benefits, it's not easy. To get your company off the ground, you must find clients, establish business models and processes, and learn how to manage your finances. Franchising is becoming a popular way for prospective business owners to invest in a plumbing business without losing peace of mind or job security. Here are some of the benefits of investing in a plumbing franchise.
1. Access to a Established Business Model
For plumbing businesses, the business plan is your roadmap to success. It outlines your goals, marketing strategies, operational plan, and financial projections to help keep the business on track, and with it, your business has a better chance of success.
Starting a plumbing business with the support of a franchise is a great way to hit the ground running with confidence, knowing that you have a roadmap for success. Plumbing franchises operate on an established business model that has been tried, tested, and refined.
These established business models make it easier to be successful with a franchise, even during challenging economic times. Owners can focus on running their businesses instead of spending valuable time and resources to figure out an effective local business strategy.
2. Established Operations and Processes
From business processes to industry specifics, one of the most significant advantages of running a plumbing franchise is access to established operations and a supportive network. Whether you plan on doing the plumbing work yourself or hiring others, these proven systems tell franchise owners the best way to do anything associated with the business.
Franchisees can focus on growing their operations by taking advantage of established operations, systems, mechanics, and processes to help streamline their business operations. These benefits give franchisees a likely advantage over their competitors in the marketplace.
3. Flexibility
Being your own boss can help you take control of your future, but you need a suitable business model to follow or the proper systems to enjoy the flexibility you desire. Franchising is an opportunity that provides a tremendous amount of versatility when it comes to work-life balance, offering entrepreneurs the chance to run a business with flexibility. As a plumbing franchise owner, you have access to the resources you need to make setting your own schedule and balancing your professional/personal life possible.
4. Leveraging Instant Brand Recognition
A reputable brand name carries a lot of weight. Most consumers value the consistency they can expect with specific brand names and often feel more comfortable doing business with a national brand. Rather than starting from scratch, which could take years to develop with a standalone business, investing in a franchise provides instant brand recognition from day one.
Working under a big brand name, consumers already know what to expect from your business. With a franchise, you'll immediately have brand recognition and access to an existing, national customer base.
5. Limits Risk and Uncertainty
Many potential entrepreneurs fear business ownership due to the perceived risks. Plumbing franchise opportunities offer a unique chance to enter the world of entrepreneurship with potentially lower risk, and it comes with guidance to start you on the path to success.
Although there are risks with any new business, franchises offer more security than starting on your own. Some plumbing franchises, like Mr. Rooter® Plumbing, have a dedicated franchise business coach to provide guidance and direction that sets you up for success. Your franchise coach assists with financial analysis/planning, budgeting, and marketing.
Invest in a Mr. Rooter Franchise
Mr. Rooter Plumbing is the industry leader and one of the most widely recognized, trusted, and far-reaching plumbing franchise brands in the United States, with franchise opportunities available nationwide. When you invest in a Mr. Rooter franchise, a part of the Neighborly® family, you get more than just a franchise. You're getting access to the franchise help, tools, and support you need to make your business successful.
If you want unbeatable benefits like those mentioned above, get started with Mr. Rooter.