Dusting off Your Dreams: Why a Residential Cleaning Business is a Smart Investment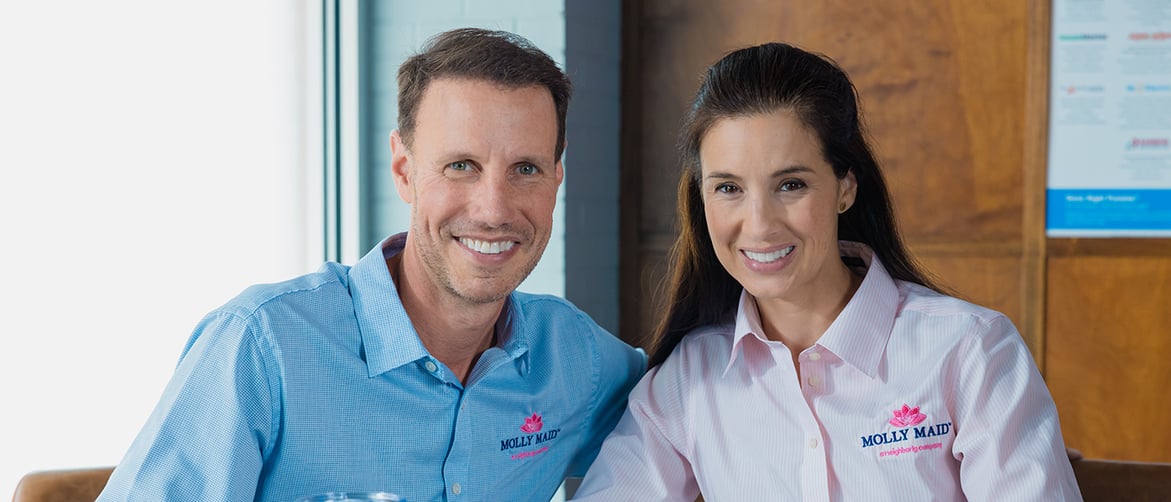 Whether you're considering starting your own business or diversifying your portfolio, finding an industry that combines the potential for profitability and stability can be challenging. Explore why starting a residential cleaning business could be your next smart investment decision.
Steady Demand in All Seasons
Unlike industries susceptible to seasonal fluctuations, the residential cleaning business enjoys a steady demand throughout the year. Not only do large numbers of people want clean living spaces regardless of season, but their lives are busier than ever, and their need for help makes residential cleaning businesses recession-resilient. Together, these factors have contributed to a growing residential cleaning industry. Trends show 20% growth year-over-year, with 80% of two-income households expected to use house cleaning services by 2024. Due to this growth, the residential cleaning market is expected to be worth $40.38B by 2025.
Stream of Recurring Revenue
Many residential cleaning businesses operate on subscription-based models. Clients typically sign up for regular cleaning services, such as bi-weekly or monthly cleanings. This regular service need translates to recurring revenue and consistent cash flow, reducing the uncertainty associated with other businesses.
Some established residential cleaning businesses, like Molly Maid, reported a staggering 90% recurring customer base.* By securing long-term clients, business owners can establish a dependable cash flow that can fuel their return on investment (ROI).
Minimal Overhead Costs
Another aspect that can make residential cleaning businesses a smart investment is affordability. The initial costs of starting a cleaning business are relatively low compared to some capital or asset-intensive business models. essential cleaning supplies required are budget-friendly and often have a long shelf life.
The lower cost of operations paired with lower investment costs can help reduce major financial risk, making it an accessible option for aspiring entrepreneurs.
Scalability
In entrepreneurship, scalability is often a key factor for success. The ability to expand operations, revenue, and reach while maintaining efficiency and profitability is a sign of a smart investment.
With a cleaning business, after you establish your target market and initial clientele, you can begin to scale your business by:
Expanding Your Client Base: You can tap into a diverse client base, including homeowners, renters, real estate agents, and property managers, to expand your clientele.


Diversifying Services: Consider offering specialized services such as deep cleaning, carpet cleaning, window cleaning, or other add-ons during routine visits to increase your revenue per client or attract new business.


Hiring Additional Staff: As your service demand grows, you can hire additional staff to handle more clients efficiently.
Residential Cleaning Business Franchise Opportunities
Some may like the idea of starting their own business and hoping for success with a trial-and-error style approach. However, if you are among those who don't want to guess and prefer a tried and true business model, franchises in the residential cleaning industry offer a compelling alternative to going it alone. These franchises come equipped with established branding, comprehensive training, and ongoing support, significantly simplifying your entrepreneurial journey.
These franchises also offer a track record of success. They can provide valuable data on the performance of existing franchise locations, helping you more effectively assess the potential return on investment.
Molly Maid®: A Smarter Way to Invest in a Cleaning Business
With over 35 years of experience and over 500 franchise locations across the United States, Molly Maid stands out as one of the most recognized names in the residential cleaning industry.
Investing in a franchised residential cleaning business like Molly Maid provides access to a network of experts and resources designed to help you successfully launch and grow your business. As one of the top lower-cost franchises, you gain access to everything you need, including market research insights, expansion opportunities, vendor discounts, and more.
Does this sound interesting to you? Learn more about how to start a residential cleaning business with Molly Maid.
*Refer to Item 19 of the 2022 Molly Maid SPV LLC Franchise Disclosure Document.