Is Appliance Repair a Good Business to Start?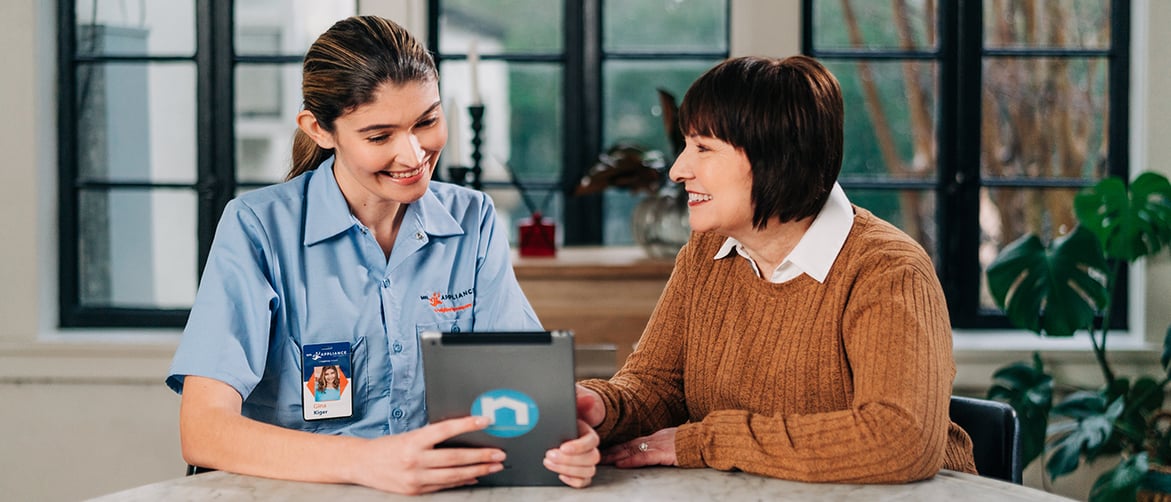 Are you looking for a business venture with lower overhead costs and high-profit potential? Starting an appliance repair business may be the perfect option for you. With the right knowledge, skills, and resources, you can become an independent service provider or even own a franchise.
Advantages of Starting an Appliance Repair Business
One of the most appealing things about starting an appliance repair business is the relatively low startup cost. Compared to other business types, appliance repair often does not require a large investment in equipment, materials, or storefronts. Additionally, the overhead costs are quite low as well.
Other major advantages of starting your own appliance repair business include strong demand, high recession resistance, and a flexible work schedule.
High Demand
Due to the ever-growing demand for repair services, starting an appliance repair business can be a great choice for a service business. As long as people buy appliances, there will always be a need for repairs. Our society is highly dependent on appliances in our day-to-day lives, and we tend not to acknowledge our dependence on them until they break down.
Replacing an appliance is expensive, so for most people, appliance repair is a necessary expense rather than a frivolous one. We saw this clearly during the COVID pandemic, when the increased use of home appliances and technology inevitably resulted in appliances breaking down. This made repair businesses busier than ever. Now, with more people continuing to work flexibly from home, that trend is likely to continue.
Recession Resilient
Another major advantage of running an appliance repair business is its high recession resilience. During difficult economic times, people tend to hold on to their appliances longer, meaning there is a higher likelihood of needing a repair service.
Additionally, the appliance shortages we witnessed in 2022 are expected to continue through 2023. Exacerbating these shortages is inflation, as prices for nearly everything have increased sharply over the last year. With limited availability and higher costs, replacing appliances is less attractive than ever. The result is more people choosing to fix their appliances instead of buying new ones - and higher demand for repair services, even during a recession.
Flexible Work Schedule
Many people appreciate the flexibility of choosing when and how much to work, which can be a great benefit if you have a family or other commitments outside of work. This can be done by hiring a team of technicians, leading the team, and stepping up in the management side of the business. Additionally, for most appliance repair businesses, it's not necessary to have a physical storefront or office to get started as you scale up your business and eventually create a home base for your team in a central location.
Starting a home-based business offers the advantage of lower overhead costs as well as a more flexible work schedule as you get your business going. For those with appliance repair experience, it is possible to start small and manage all aspects of the business on your own. Putting in more time and effort into your business can help you scale and grow to reach the level of flexibility you are looking for.
Disadvantages of Starting an Appliance Repair Business
Along with the advantages of starting an appliance repair business, there are also some drawbacks. These include experience, the potential for local competition, and liability concerns.
Experience
While business experience is not required to open an appliance repair company, specific skills and experience can help increase your chances of success. And while you don't necessarily need to be the one going on service calls, having an understanding of appliances and appliance repair helps prepare any business owner for the many challenges that come with owning a repair business.
On the other hand, if you are planning to start your appliance repair business on your own, you'll need to plan on doing the repairs yourself. It's also important to know what the training and licensing requirements are in your state, since they vary from place to place, and some technical know-how is also important. For this reason, you may want to consider pursuing technical or vocational training to boost your skills.
Competition
Not only will you be competing directly with other small standalone appliance repair businesses, but these services are also sometimes offered by appliance retailers or manufacturers (they may have partnerships with repair companies for their warranties), independent contractors, and even property management companies.
With so many businesses offering similar services, you'll need to find ways to differentiate yourself from the competition. This could involve providing premium pricing, offering special discounts and promotions, or highlighting specialized services that your business offers.
Appliance Repair Franchise
A great way to offset the disadvantages of owning an appliance repair business is to consider franchising. When you start an appliance repair franchise, you'll partner with an established company that provides training, support, and a recognized system for success. This can help alleviate many of the issues associated with starting an appliance repair business on your own, such as lack of experience and competition.
Franchises also allow you to work under a recognized brand name, one that often comes with an existing customer base. This can help offset the competitive market and attract and hire skilled workers.
Mr. Appliance®
Consider, for example, the benefits of starting a Mr. Appliance® franchise. We are a trusted and well-established name in the home services industry, with national brand recognition and an array of valuable resources. With access to both, starting a Mr. Appliance franchise is one of the best ways to launch (or grow) your appliance repair business.
As a franchise owner, you will enjoy many benefits including:
Administrative business and technology training
A professional website and digital marketing support
An experienced franchise consultant to help you work through key decisions
Advanced proprietary software for scheduling, invoicing and tracking expenditures
Referrals from the entire family of home service brands within Neighborly®
Access to other owners to guide and share ideas on finance management and business investments
Preferred vendor discounts and rebates
Starting an appliance repair business can be a rewarding venture, as long as you can skillfully avoid the common drawbacks that come with a go-it-alone startup. With access to training, support, brand recognition, and more benefits from investing in a Mr. Appliance franchise, this could be one of the best pathways for you to succeed in launching or growing your appliance repair business!
Ready to get started? Visit us online to learn more about our quality franchise opportunities today!