Buying a Franchise: Can I Still Be Independent as a Franchisee?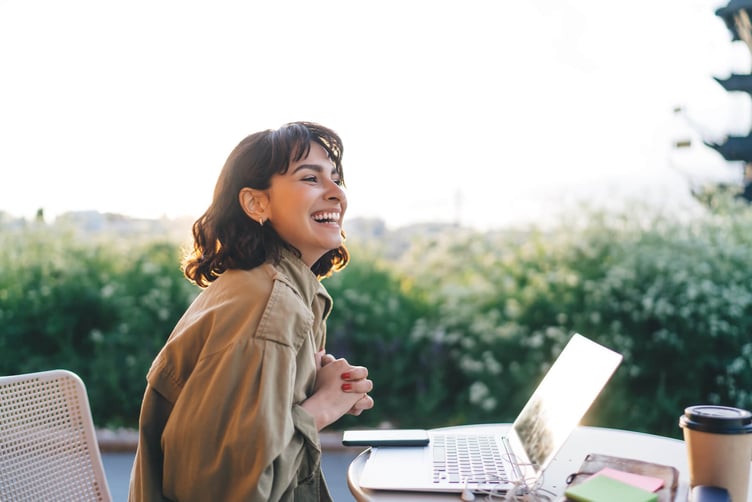 The entrepreneurial spirit is a powerful thing. Many entrepreneurs want to create and build something wholly their own, do things their own way, make independent decisions, and build a legacy. However, this traditional path to business ownership can be a challenge with many uncertainties that deter many aspiring entrepreneurs, and not everyone truly wants to start completely from scratch and learn through trial and error.
This is where the franchising model comes into play, offering a unique blend of independence and support that has transformed the way many people approach business ownership. Still, for those considering this path, many questions remain: What are the main differences between a franchise vs independent business ownership? Are franchises independently owned? How much control and independence does a franchisee have?
These and many other questions can be answered when you gain a better understanding of what franchising is and what constraints, freedoms, and opportunities come with this business ownership approach.
Understanding Franchising
Franchising is a strategic business relationship between two parties: the franchisor and the franchisee. The franchisor is the established brand that offers the rights to its proven business model, trademark, and ongoing support to franchisees. The franchisee gains access to a well-defined system and brand recognition while they maintain a level of independence that allows them to make localized decisions and tailor their business to the specific needs of their market.
So, instead of trying to reinvent the wheel, franchisees run businesses that already have models and processes that have been proven out in the field. And because they do not have to build as much brand recognition as they would with an independent business, they're free to implement their own personality into the important parts of running operations, scaling and making local decisions on growth strategies.
When someone buys an independent business, they have control over every single aspect from the business model to the color of your logo. With a franchise, franchisees follow processes and systems that have been put in place by their franchisor, but that doesn't mean you don't have control over your business. Franchisees are provided with plenty of independence in areas that matter as a business owner, but with the support and guidance of an experienced franchisor to help you grow and succeed.
5 Questions About Franchise Independence
1. Can I still be independent as a franchisee?
Yes!
In the franchise vs. independent discussion, franchising offers a balance between independence and structure. While you operate within the franchisor's systems, you still have the flexibility to make local decisions, hire and lead your local team, and take ownership of your business's success.
Franchising empowers individuals who seek the advantages of entrepreneurship without the uncertainties and risks associated with starting a business from scratch, helping them establish a path to independence that leverages the power of a proven model and a recognized brand.
2. Can I still implement my ideas and strategies as a franchisee?
Absolutely!
While you'll adhere to the established processes that have contributed to the franchisor's success, you also have room to implement local strategies, adapt to market trends, and even suggest improvements to the system.
Many franchisors will be open to new ideas. For example, if you see a marketing or advertising opportunity within your local area, your franchisor will want to hear about it. As a local business owner, you will have the best insights as to what works.
3. Do I have the authority to make daily decisions for my franchise business?
Of course!
While you'll be working within the guidelines set by the franchisor, you'll have autonomy over many aspects of your business. After all, this is your business with your resources, your staff, and your vision.
From hiring and training staff to managing daily operations, you'll have the authority to make decisions that directly impact your franchise's success. All of these decisions, properly aligned with brand identity and policies, of course, give franchisees the power to control the culture within their individual locations.
4. Can I establish my own customer relationships?
Certainly!
Creating strong customer relationships and establishing your voice in your local market is crucial for franchise success. While you'll leverage the brand's existing brand identity and recognition, you'll also have the opportunity to build a loyal customer base that connects with you and your particular location.
By delivering exceptional service and creating a personalized experience, you can develop a strong reputation that complements the overarching brand. Business, after all, is all about people and developing trustworthy relationships, regardless of whether you're working within the independent or franchise model. The more personable and capable of networking you are, the more customers and partners will trust and support your efforts.
5. How can I strike a balance between using the franchisor's support and maintaining my independence?
The franchisor/franchisee relationship is built on mutual respect and success. While franchisors offer extensive support in terms of training, marketing, and operational guidance, this support is designed to enhance your independence, not limit it.
The aim is to empower you with the tools you need to run your business effectively while leveraging the expertise and resources of the franchisor. The franchisor's support and training exist to enable you to make informed decisions that align with your overall brand strategy. It's the best of both worlds: you remain independent as a franchisee while combining your experiences, skills, and goals with the strengths and proven worth of a successful franchise.
Capitalize on Franchise Independence With Neighborly®
As a franchise owner, you are also an independent business owner because this is your hard-earned asset. Franchisors respect that you've made an investment in their company and while you'll have to follow franchise guidelines, they're also keen to work with you and the provided systems and tools to drive more success overall.
At Neighborly®, we're always eager to hear about ways our franchise owners believe we can make the business grow further. From product/service innovations to unique marketing campaign ideas, we're here to help you be your own boss and make the most out of your investment as well as make sure franchisees retain as much franchise freedom as possible.
If you're considering franchise ownership but are worried about giving up your independence, know that franchising with Neighborly allows you to succeed as an entrepreneur while benefiting from the support and expertise of a larger network.
Schedule a time to chat today with one of our franchise experts to learn more.