How Do I Start a Property Management Company?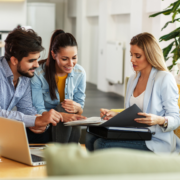 Starting your own property management company can be a challenging but rewarding experience. Like all new small businesses, there are many things that you need to know and prepare long before you open your doors. For residential property management, in particular, you'll need some specialized knowledge, great communication skills, and the right licenses before you can get started. Starting a business involves a great deal of decision-making, hard work, and determination. But knowing the steps to setting up your own business – and any alternative routes to getting there – can help you make your new property management business a success.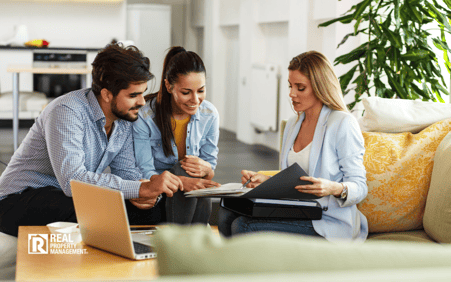 Growing Industry
Residential property management is a growing industry, meaning there are plenty of opportunities for those looking to start their own property management business. As a property management business owner, you'll be taking care of rental properties for Real Estate investors, which includes everything from finding tenants and collecting rent to maintaining the property. To start a residential property management company, you'll first need to follow several important steps.
Do Your Research
The most important place to start is to do your research. You'll need to find out what the legal requirements are for starting a business in your state. It varies, but many states will require a business license, insurance, and so on. In most states, anyone wanting to work as a property manager must also have a real estate license or specialized property management license. Make sure you know what your state requires, and get started early. Most certification programs require real estate courses and an exam to get certified.
Licensing
Once you're properly licensed, you'll need to figure out how you want to structure your business, set up an office, and decide on a company name. All businesses need to choose a legal structure for tax and liability purposes. There are benefits and drawbacks to each type of legal entity, so read up on your tax law before choosing one. You'll also need to have an office where you can meet clients and tenants, sign documents, and conduct your business. At a minimum, you'll need a dedicated phone line, internet connection, and post office box or permanent mailing address.
Financial Considerations
While all of these are important decisions, perhaps none are more important than money. You need to know how you will finance your new business and ensure that you have the appropriate working capital needed to grow it. For example, you will need to plan for software fees, office rent, and insurance costs. You may have office rent, phone and internet expenses, utilities, and supplies. Once you do start collecting security deposits and rental payments, you need to have a separate bank account and keep a clear set of financial records for each client.
Finding Clients
After you've completed your setup, it's time to get some clients. Generating business means advertising your services to property owners. Most property managers use a combination of online and traditional marketing methods to reach property owners in their area. Networking with real estate agents and investors is a great way to find clients.
Consider a Real Property Management Franchise
There is no question that starting and then maintaining a residential property management business requires a lot of time and hard work. But there is an option to make the process more efficient. Consider opening a Real Property Management franchise instead of starting your own independent business. As a franchisee, you have full support as you get your business started, including both initial and ongoing training and access to industry experts. You will also be able to use world-class marketing materials, proprietary systems, and the advice of other franchise owners to build a stable, successful property management business from day one. If you would like to fast-track your property management career and own a successful business to boot, contact us for more information.