Landscaping Business Ideas: Combating Seasonality & More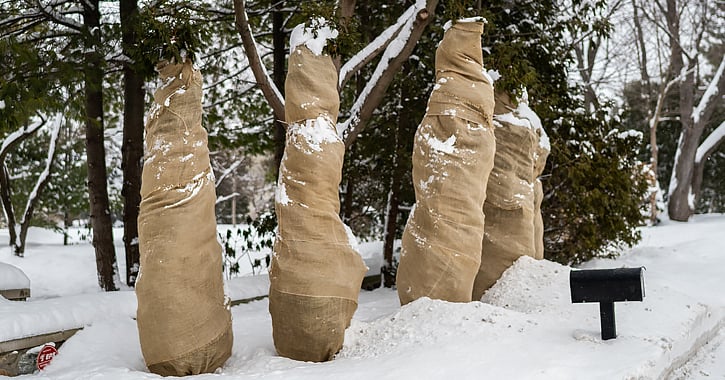 The landscaping industry offers many benefits to motivated entrepreneurs. A landscaping business can be scaled to the owner's needs and goals, and a college degree is not required.
The industry has shown solid growth over the past five years, according to IBIS World. In spite of these perks, there are some drawbacks, including high competition and seasonal business fluctuations. If you own a landscaping business or want to start one, incorporating these landscaping business ideas can help you overcome some of the most common industry challenges.
Organizational Tips for Landscaping Business Owners
Efficiency is a key component of any successful business. Landscaping businesses are no exception, even though they're often thought of as simple to operate. Owners need to use time, money and other resources wisely. If you have experience as a business owner, you know that this is not always easy. Here are some landscaping business ideas and tips to help you maximize efficiency and stay organized:
Find software solutions to simplify administrative tasks. With today's technology, you can streamline workflows and create reports easily. Look for integrated software that handles many tasks, or choose a few different apps that focus on specific tasks. At minimum, consider investing in the following:

Time tracking apps to keep track of labor hours, scheduling and payroll. Look for ones that offer routing and GPS tracking so you can proactively handle missed or late appointments and monitor employee productivity.
Financial management apps to help manage project budgeting, estimates and invoicing.
Account management apps to keep your customer files easily accessible and up-to-date.

Outsource certain administrative responsibilities. If your budget allows, consider hiring someone to manage tasks like accounting or marketing so you can focus on managing your team and networking to grow your business.
Update your business plan regularly. Reviewing goals and objectives will help you track your progress and assess areas that may need improvement.
Landscaping Business Ideas to Keep Your Business Growing
Landscaping is a competitive industry. From mid-size businesses to the neighbor who does lawn maintenance on the side, there are likely others vying to win over your potential and existing customers. Try these tips to get an edge over the competition:
Identify a specific target market, and focus your advertising accordingly. Look for a market that may be underserved in your area. For example, maybe your competitors don't handle commercial or governmental accounts due to contract requirements.
Join civic organizations and/or your local Chamber of Commerce. These organizations provide opportunities to network with key players in your community. Many have local marketing campaigns to promote member businesses.
Get your business involved in local festivals and charity events. This promotes name recognition and casts your business in a positive light. (Beyond that, it gives you the chance to contribute to your community!)
Build relationships with building contractors, pest control professionals and other home service industry specialists. This is a great way to gain business referrals.
Make sure your brand is recognizable and familiar to the public. A creative logo and well-designed website conveys professionalism and credibility.
Consider a company uniform that features your logo. Since many independent landscaping businesses allow employees to wear street clothes, a distinct uniform can make your company stand out from the crowd. Think of the investment as instant marketing.
Landscaping Business Ideas to Stay Afloat During Slow Seasons
No matter the industry, there will always be some degree of seasonality. Fortunately, there are ways for landscaping businesses to stay productive during slower periods:
Diversify your services. Look for off-season opportunities such as snow and ice removal, landscape lighting, outdoor holiday lighting assistance or commercial indoor plant care.
Keep a close eye on weekly cash flow, and budget accordingly. Avoid major purchases during slow periods.
Consider selling heavy equipment that you rarely use or only use for a short period each year. Renting these items for specific projects may be more cost effective.
Establish an emergency line of credit before your slow season hits, but only access it if it is absolutely necessary.
Use slow periods for staff training and routine equipment maintenance. You can also use the extra time to explore industry trends and plan for the busy season ahead.
Don't forget to maintain a digital marketing presence. Posting on social media and sending emails to potential and existing customers keeps your business name in the forefront so that people will remember you when they need your services.
Landscaping Business Ideas to Sail Through the Busy Seasons
Wow! You made it through the slow season, and now you are suddenly swamped with more business than you ever anticipated! Although it's great news, if you are unable to effectively manage the workload, you may end up with disappointed customers and a damaged reputation. These landscaping business ideas can help your company shine during peak times:
Hire additional staff. To reduce training time, look for people who have experience in the landscaping industry. You may advertise for "seasonal help" if you do not expect to be hiring for the long term.
Use reputable sub-contractors to provide some of your more basic services. Sub-contractors can be hired for the season or just for specific projects.
Consider outsourcing administrative tasks on a temporary basis, if you can do so without signing a long-term contract.
Consider temporarily limiting services that are not primary to your business. If residential lawn maintenance is a focal point of your business, make sure it takes priority over other jobs.
Say no if you must. Although it is counter-intuitive to turn away business, if you feel that you don't have adequate staff or resources to complete the job in a timely manner, it's important to be honest. It may even enhance your reputation! Saying, "I wish we could, but we are booked solid for the next three weeks," sends the message that your services are in high demand.
No matter how busy you are, take time to plan and stay organized. Communicate regularly with staff, set goals and perhaps offer small weekly incentives or bonuses to boost staff morale. Even simple gestures like Friday-morning donuts or pizza after work can improve motivation and help maintain a cohesive team.
Be a Local Owner of a Nationally Renowned Landscaping Franchise
If you think a landscaping business might be right for you – or if you are a seasoned professional looking for a way to take your business to the next level – The Grounds Guys offers landscaping franchising opportunities that can help you outpace the competition. The Grounds Guys is an award-winning, national brand that has more than 200 locations across the United States and Canada. Some advantages of owning a The Grounds Guys landscaping franchise include these:
Local marketing consultation and research-driven tools and strategies
Business leads and referrals from Neighborly's community of home service experts
Education in the The Grounds Guys business culture and systems
Continuous support and training that doesn't end once you open your doors for business
Office systems set-up assistance
Interested in learning more about franchise opportunities? Check out The Grounds Guys online, or call 888-498-2195 to talk to a franchise development expert today!