Starting a Property Management Business - Part 1: How to Start a Property Management Business with Longevity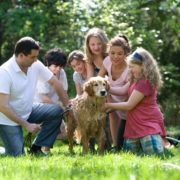 There has never been a better time to start a property management business. As far as service businesses go, property management is one of the most consistent and profitable. The industry is booming right now, and today's strong demand is expected to continue for many years to come. But to ensure that your new property management business – and all the hard work you've put into it – is prepared to succeed in the long run, there are specific steps you should take now. From obtaining proper licensing and insurance to choosing a specialty area to gathering critical market data, each step can help ensure that your business will endure.
To start a property management business and make it last, you'll need to start with a strong foundation. This means obtaining all required licenses and good insurance coverage. All service industry activities come with inherent risks, many of which individual states try to mitigate through education and regulation. In some states, a simple business license is enough to meet the licensing requirements, while in others, a real estate license or separate property management license is required. Be sure to research the specific licensing requirements in your state and to start the required process for licensure immediately. Likewise, it is important to understand what kind of insurance you will need to cover yourself, your business, and your employees. In most states, you will need at least a liability insurance and worker's compensation policy. Even if your state does not require insurance coverage, property management businesses with longevity are those that are prepared and protected.
Along with licensing and insurance, adequate business financing is an equally critical step in creating a business capable of long-term success. There are many different startup costs and expenses that go into starting a new property management business, all of which must be included in your funding requirements. You will also need to create a quality business plan, which can help you get the funding you need and also guide future decisions about your business. There are many different options for funding your new business, from business loans to personal loans to funding it yourself with savings or other assets. If you are planning to take money out of retirement account, however, be sure to consult your financial advisor about any related tax considerations.
As you arrange for your business financing, insurance, and licensing, it is also important to consider what aspect of property management you would like to specialize in. As a rule, trying to manage different types of properties can become a barrier to strong business growth. More successful property management businesses will focus on certain areas, like commercial properties, multi-family units, or single-family rental homes. Real Property Management franchise offices, for example, focus on single-family rentals, a specialty that taps into one of the strongest areas of the housing market.
Finally, don't forget to do some in-depth market research. Market research will help you to understand the demographics in your area and where to find clients for your new business. Your research should also include an analysis of your competition and what they offer, so that you can focus your marketing efforts on what makes you unique and a better choice. Real Property Management franchisees have the added benefit of access to high-quality market research provided by industry experts. Such information will give any property management business a distinct competitive edge.
Laying a strong business foundation is the best way to plan for business longevity. But it is still just the beginning. How you plan to continue, to keep your property management business thriving every year for many years, is equally important. While there are many different factors that determine a business's longevity, solid planning and quality services can go a long way toward ensuring your business will be around for a long time. But you don't have to do it alone. You can plan for success in the long term by starting your business as a franchisee of the nation's leading property management organization. With instant brand recognition and world-class marketing, Real Property Management franchisees have access to tools and information that small, local businesses simply can't match. For more information about what Real Property Management has to offer, visit our Tools for Success page today.