Business Ownership
Want to Work from Home? Start by Making Homes Safer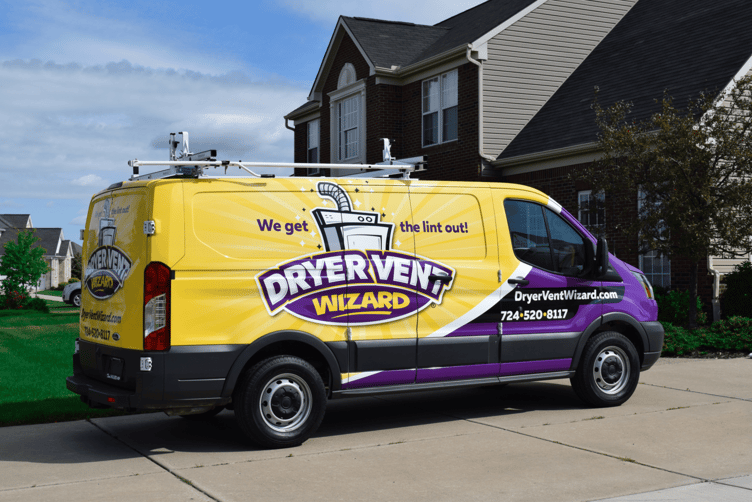 With thousands of house fires stemming from unkempt dryer vents, there's no denying the importance of regular dryer vent cleaning and maintenance. As a Dryer Vent Wizard franchisee, you're able to make a positive impact on every home you or your technicians visit by preventing these fires.
But, while you're building your business to make homes safer, you also get to work from your own home. Here are some of the benefits of home-based businesses, and why our franchisees love the opportunity to work from home:
No Commute
The average American worker commutes more than 50 minutes each day traveling to and from their office. If your commute is the typical 26 minutes each direction, that works out to a total of nine full days a year spent traveling to work and back. Wouldn't it be nice to cut your commute down to nothing, and get that time back?
As a Dryer Vent Wizard franchisee, you don't have to worry about commuting to and from an office, since your home is your office. You can use the extra time to spend with family, or work on finding new leads and building your business.
Limited Overhead Costs
Working from a home-based office keeps your overhead costs low. Not only are the majority of your startup materials included in your initial franchise fee, many Dryer Vent Wizard franchisees find they already own a lot of items they'll need – especially within an owner/operator model.
With a home office, you also don't have to worry about purchasing or leasing an office space, or paying extra utilities or additional liability insurance. All your expenses – with the exception of minimal van maintenance and gas costs – are already taken care of.
Depending on your home-based business, you may even qualify for an IRS home office deduction. This deduction is available for homeowners and renters, and it applies to all types of homes. Even if you don't qualify for this particular deduction, there are many cost-minimizing benefits you'll realize from a home-based business.
More Flexibility
As a business owner, you'll experience much more flexibility in working hours. For many entrepreneurs juggling children or other obligations, being able to work evenings or early mornings presents a significant advantage. This helps franchisees create a more reasonable work-life balance, and it also allows them much more freedom in scheduling – whether that entails pursuing a unique passion, finding time for doctor's appointments or picking up your kids from school.
If you choose the executive model, you can enjoy even more freedom and flexibility by hiring technicians to handle the day-to-day operations and service calls, allowing you to take even more time off.
Very few business opportunities are as conducive to a home-based model as Dryer Vent Wizard. With our low overhead costs, flexible scheduling and culture of a good work-life balance, Dryer Vent Wizard is the perfect opportunity for new entrepreneurs looking for a solid investment.